JANUARY 28, 2015
Camp Soaring Eagle hosts National Finger Football Tournament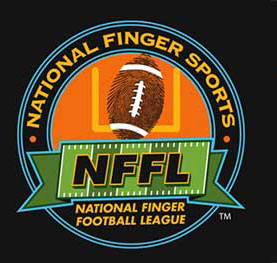 SCOTTSDALE – More than 200 players will compete in the 2015 Finger Football National Championship to benefit local nonprofit, Camp Soaring Eagle. The event brings table-top football to a new level with professional equipment and officiating. The Camp Soaring Eagle Finger Football National Championship will be held on Saturday, January 31, 2015 at the Avondale Hilton Garden Inn.

"The mission of Camp Soaring Eagle is to bring the healing power of laughter to seriously ill children. The tournament aligns with our goal and creates the opportunity to raise funds to send more kids to camp," said Max James, founder of Camp Soaring Eagle. "It levels the playing field so that no matter your age or athletic ability everyone has an equal chance at winning."

Camp Soaring Eagle provides seriously ill children with the opportunity to attend medically supervised camps at no cost to the campers. The organization offers a variety of programs to Arizona families and children ages 6-15 with chronic and life threatening illnesses including: Illness Specific Camping Weekends, Illness Specific Family Retreats, Sibling Camper Weekends, Summer Camp programs and Veteran's Children Camper Weekends.

Spud Alford, ZELOSPORT founder, inventor of the game and National Finger Football League founder, is a former U.S. Olympic hopeful in the 10 event decathlon. He created ZELOSPORT games as a way for families to play together in their kitchens and living rooms while building lasting memories. A cancer survivor, Alford speaks nationally to young people about making conscious everyday decisions and chasing their dreams, even while feeling fear.

The tournament will be professionally run and officiated by referees, just like a traditional football game. The champion will receive $1,000 and cash prizes will also be awarded to second, third and fourth place. Registration is now open, CLICK HERE to sign up. Participants must be 10 years or older to play. A variety of sponsorship opportunities are also available. To learn more contact Joan Kaminski, jkaminski@campsoaringeagle.org or call 480-253-9924.