JANUARY 21, 2015
Triple R Horse Rescue names Ken Bacher president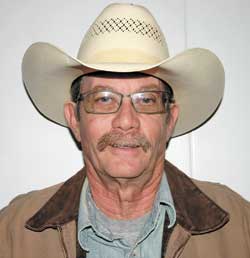 CAVE CREEK – Ken Bacher has been named president of Triple R Horse Rescue, a 501(c)3 organization that rescues, rehabilitates and re-homes horses surrendered to its care.

Bacher, who has more than 10 years of experience as a horse trainer, is responsible for the day-to-day operations of the organization. He has a Bachelor of Science degree in psychology and has more than 30 years of sales and marketing experience and spent 15 years as a manufacturer representative for electronic test equipment.

Triple R Horse Rescue is run 100 percent by volunteers and relies on support from the community to fulfill its mission. Located on three acres donated by Lil Bit North Ranch in Cave Creek, Ariz., Triple R Horse Rescue is dedicated to assisting the 175,000 unwanted horses in the United States. During the past three years, the organization has re-homed more than 150 horses.

For more information about Triple R Horse Rescue visit triplerhorserescueaz.com or call 602.396.8726.