JANUARY 21, 2015
Pinnacle Concert Series in January: The Brothers Four and First Day

Pinnacle Concert Series continues on Sunday, Jan. 25 at 4 p.m. with the famously smooth sounds of The Brothers Four. Their all-acoustic performance includes guitars, banjo, mandolin, upright bass and their trademark blend of voices. The group has delighted millions with hits like "Yellow Bird," "Try to Remember," "Greenfields" and "Across the Wide Missouri." They've even serenaded four U.S. Presidents at the White House!

You may have first heard The Brothers Four in college or on the 1961 Oscars broadcast with the Academy Award nominated song, "The Green Leaves of Summer" from John Wayne's "The Alamo." The Brothers Four have traveled the world singing folk songs and love songs from their incredible repertoire. Internationally acclaimed, they are truly "America's Musical Ambassadors to the World." An afternoon with this quartet is unforgettable.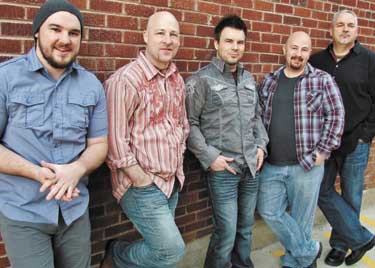 On Friday, Jan. 30, at 7:30 p.m., First Day vocalists (r) will captivate and inspire audience members of all ages with their unique blend of a cappella music. First Day is a five-man all-vocal band performing contemporary songs of praise in the southern gospel style. Featuring tight harmonies, deep bass, amazing vocal percussion and relevant lyrics, the group delivers a bold style of music that entertains and uplifts all who hear them.

Tickets are available online at www.pinnacleconcerts.com or at the door and range in price from $15 to $45. Student admission is free. Call 480-585-9448 for additional information. Pinnacle Presbyterian Church, home to the Pinnacle Concert Series, is located at 25150 N. Pima Road, Scottsdale, AZ 85255 (the northwest corner of Pima and Happy Valley Roads).