JANUARY 14, 2015
Around the World in 80 Minutes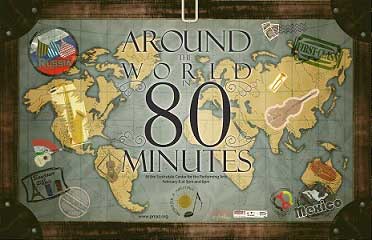 SCOTTSDALE – ProMusica Arizona singers and instrumentalists will present a unique twist and international experience for the audience of Around the World in 80 Minutes. Upon entering the venue, ticket holders will be given a schedule of eight 20-minute mini-concerts from which they can choose the four events they want to attend – a "design your own world tour concert experience." The selections include an exciting mix of music from across the globe before the concluding grand finale. The eight mini-concert options include:

• Mexican mariachi band
• Full orchestra performing the music of Russia
• Piano trio with Chinese influence
• Full chorale singing music from South Africa
• Men's ensemble with songs of the British Isles
• Women's ensemble singing Scandinavian music
• Jazz combo performing Brazilian songs
• Brass ensemble playing German beer hall music

Tickets are $25 for adults and $15 for students (18 years and under). Click here to purchase tickets. Tickets also are available by calling the Box Office at 480-499-8587.

Sunday, February 8, 3 p.m. and 6 p.m., Scottsdale Center for the Performing Arts, 7380 E. Second Street, Scottsdale, AZ 85251.