JANUARY 7, 2015
hirteen mini horses arrive at Triple R Horse Rescue
All search for forever homes for the New Year
CAVE CREEK – On January 2, 2015, 13 mini horses in a multitude of petite sizes and colors, made their way from Florida to Triple R Horse Rescue's ranch in Cave Creek, Ariz.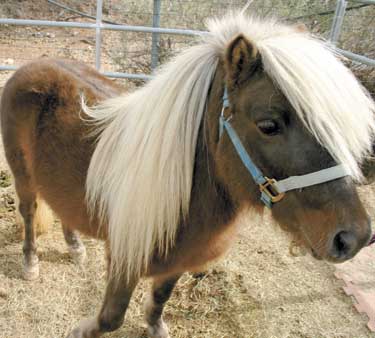 All of the tiny horses are anxious to find forever homes with loving families and horse lovers.
With names like Tawny, Snowflake, Blaze, Jimmy Blue, Fancy, Bucky Girl and Biggatie, they all are ready to meet their future new owners.

This amazingly large group of minis is eager to get settled as soon as possible. Each mini horse is available for adoption at Triple R Horse Rescue, which is located at 6206 E. Rockaway Hills Drive in Cave Creek, Ariz. Persons interested in adopting the tiny horses can make an appointment by calling Christy at 480-243-2154.


Triple R Horse Rescue is a 501(c)3 organization that rescues, rehabilitates and re-homes horses surrendered to its care. The organization, which is run 100% by volunteers, relies on support from the community to fulfill its mission. Located on three acres donated by Lil Bit North Ranch in Cave Creek, Ariz. Triple R Horse Rescue is dedicated to assisting the 175,000 unwanted horses in the United States. During the past three years, the organization has re-homed more than 100 horses.

For more information visit their website at www.triplerhorserescueaz.com or call 602.396.8726.