DECEMBER 3, 2014
Obituaries
Jason James Corneveaux | Laurie Anne Sessums

Jason James Corneveaux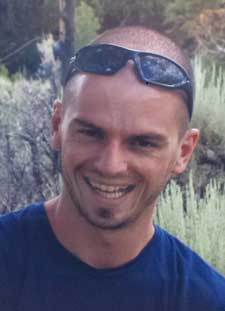 Jason James Corneveaux was born in Salt Lake City on October 15, 1981 and died on November 10, 2014. He is survived by his wife Jody and infant son, Rex, of Phoenix; his mother, Mary Corneveaux Marquardt of Carefree; and his father, Jack Corneveaux of Midway, Utah.

Jason was a graduate of Cactus Shadows High School and ASU where he earned a B.S. Degree in Molecular Biosciences & Biotechnologies. Some may remember him working behind the counter at the Bad Donkey in Carefree and tutoring math in the break room.

He has worked at Translational Genomics Research Institute (TGEN) in Phoenix since 2006 as a Neurological Geneticist in Bioinformation.

During this time he has had over 50 scientific peer-reviewed publications. The list of his awards & honors is too long for mention.

Jason was an avid nature photographer. His photos have been published in National Geographic, Cowboys & Indians, the University of Utah and in an ad for Infinity car dealership. His photo won a 1st place award in our local contest sponsored by Sonoran News & Black Mountain Conservancy. The award photo encompasses the entrance wall at the Cave Creek YMCA.

Friends are invited to join us to honor Jason at the The Pressroom on Sunday, December 7 at 1 p.m., 441 W. Madison in Phoenix. We will miss him.
Laurie Anne Sessums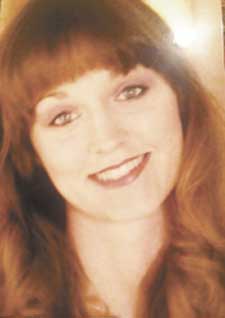 Laurie Anne Sessums, age 54 of Memphis, Tennessee passed away on Thursday, November 20, 2014, after a two year battle with cancer. She was born to the late Orten C. "Skip" Skinner and Patricia Skinner on December 8, 1959 in Charleston, South Carolina at the Navy base where her father was stationed. Following her father's retirement the family finally settled in Memphis permanently in 1974.

In Memphis Laurie attended and graduated from Woodale High School in 1977.

It was along the same time that Laurie would meet her first love and eventually wed James Randall McCracken. The couple welcomed Sara Adele (1983) and James Cooper (1985) into the world, over the course of their eleven year marriage.

Sometime after their marriage ended, Laurie met and fell in love with the man who would become her lifelong partner and true soulmate Timothy John Sessums. The two were married in 1989 and welcomed Madison Paige Sessums (1990) into the family.

In 1999 Tim and Laurie were offered the opportunity to move by FedEx to Phoenix, Arizona. While reluctant to leave Memphis, they made the decision to pack up and move the family west settling just north of Phoenix in Cave Creek, Arizona.

It was here Laurie attended Phoenix College School of Culinary Arts where she graduated at the top of her class. She started working with the Nelson Family at El Encanto Mexican Restaurant, where she dedicated ten years of service and loved every minute. Laurie became well known in her managerial position and coordinated countless parties for the restaurant. She was loved by many recurrent customers and employees, and established some of her closest friends during her time there.

After her diagnosis in September 2012 she opted to return to Memphis to seek treatment and be closer to her childhood friends, family, and home.

Laurie exuded an incredible passion for life. Her natural ability to make people laugh and feel comfortable was a trait that many people admired. Whether it was cooking an incredible meal, listening to music over coffee, or attending a yoga class, she always kept a positive Zen-like state of mind. To be given such a diagnosis she carried herself with grace and dignity, she never complained and always thought about her children and those around her first. Her infectious laughter and beautiful smile will be greatly missed and never forgotten.

Laurie is survived by her three children Sara Adele McCracken, James Cooper McCracken, Madison Paige Sessums. Also her siblings Cathy Skinner, Michael Skinner, Debbie Behnfield (Tom), and Cory Singler (Joe) and many nieces and nephews.

Laurie and Tim, who chose to be cremated, will be interred at the new at Memorial Park in Memphis. At Laurie's request the family will host a Celebration of Life in her honor at 2 p.m. December 7, 2014 at the Memphis Botanical Gardens, located at 750 Cherry Road Memphis, TN 38117.

Everyone is welcome and encouraged to attend this event to honor such a wonderful life. If you wish to send flowers please address them to the Botanical Gardens on the date mentioned above Care Of the Laurie Anne Sessums Memorial. In lieu of flowers you may consider a donation to St. Jude's Children's Research Hospital a charity Laurie was fond of and which she supported throughout her life.