BY MARIELLE D. MARNE | DECEMBER 3, 2014
A facelift for a smile? Dr. Devi says absolutely!
SCOTTSDALE – You might not think of going to the dentist for a facelift, but guess what? If you have issues such as sunken cheeks, wrinkles around the mouth or a deep wrinkle under the lower lip, inadequate lip volume, a sunken mouth (often called a "grandpa" or "grandma" smile) or simply an unattractive smile or worn teeth, then you're likely a candidate for Facelift Cosmetic Dentistry.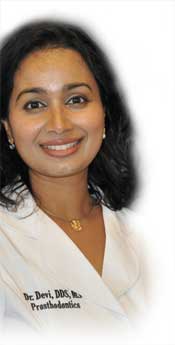 Not only can this procedure provide a more youthful smile, it reduces the appearance of aging and can even correct concerns like a bad bite!

With 15 years experience, Shreedevi Thulasidas, DDS, FAGD, MS of Smile Design Specialists, can not only do crowns, cleanings and fillings, but she has an additional three years of postgrad training as a prosthodontist. (It's one of nine dental specialties recognized by the ADA, and to better understand the commitment it takes, there are only 3,200 prosthodontists compared to 170,000 general dentists in the U.S.)

Several before-and-after photos of delighted clients are showcased in Dr. Devi's office. For the most part, "bad teeth" don't happen overnight, so what motivates patients to take the initiative to finally fix a smile? Dr. Devi proffered a thoughtful – "Trust." She explained how she meets for a consult and describes what she can do for each patient. She offers digital images/ mockups of what your smile can be.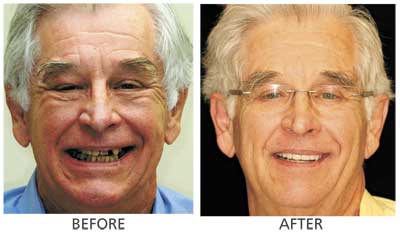 She assures a pain-free experience and urges people to go home and think about it. "I never push people," she said. "I want it to be their decision." Given the time she spends with patients, answering questions, assuaging fears (she offers sedation for those with dental phobia) and simply being kind, competent and professional, clients know she's the one who can transform their teeth and spruce up their smiles. (If cost is a concern, know interest-free credit is available.)

Go online at www.drdevi.com and read the many glowing testimonies about Dr. Devi and see smiles she has enhanced. Smile Design Specialists is located at 34597 N 60th St., #101. Phone 480-488-9655 for an initial appointment or a second opinion.