BY LINDA BENTLEY | NOVEMBER 26, 2014
Thorstenson charges dismissed
According to MCAO, the charges were dismissed due to a lack of reasonable likelihood of conviction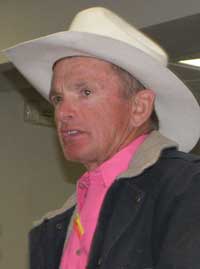 CAVE CREEK – Collin Leroy "T.C." Thorstenson, owner of Hogs 'N Horses Saloon, was arrested back in early March 2014 and charged with assault and indecent exposure.

In a separate but related incident, Thorstenson was also charged with DUI-liquor/drugs/vapors/combo, DUI with a blood alcohol content (BAC) of .08 or more and extreme DUI with a BAC of .15 to .19.

As part of his release conditions, Thorstenson was required to be on electronic monitoring.

After several continuances, Thorstenson's DUI charges went to a jury trial in October only after the state dismissed the extreme DUI count.

According to the Maricopa County Attorney's Office (MCAO), the extreme DUI count was dismissed when the BAC came back as .08.

The jury later found Thorstenson not guilty on the two remaining counts.

On Oct. 22, prior to his scheduled trial on the assault and indecent exposure charges, Desert Ridge Justice of the Peace Clancy Jayne issued an order removing Thorstenson from electronic monitoring and released him on his own recognizance.

On Nov. 6, the state filed a motion, which was granted, to dismiss the charges without prejudice.

According to MCAO, the charges were dismissed due to a lack of reasonable likelihood of conviction.