NOVEMBER 26, 2014
Obituary

Jason James Corneveaux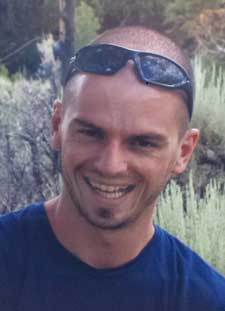 Jason James Corneveaux was born in Salt Lake City on October 15, 1981 and died on November 10, 2014. He is survived by his wife Jody and infant son, Rex, of Phoenix; his mother, Mary Corneveaux Marquardt of Carefree; and his father, Jack Corneveaux of Midway, Utah.

Jason was a graduate of Cactus Shadows High School and ASU where he earned a B.S. Degree in Molecular Biosciences & Biotechnologies. Some may remember him working behind the counter at the Bad Donkey in Carefree and tutoring math in the break room.

He has worked at Translational Genomics Research Institute (TGEN) in Phoenix since 2006 as a Neurological Geneticist in Bioinformation.

During this time he has had over 50 scientific peer-reviewed publications. The list of his awards & honors is too long for mention.

Jason was an avid nature photographer. His photos have been published in National Geographic, Cowboys & Indians, the University of Utah and in an ad for Infinity car dealership. His photo won a 1st place award in our local contest sponsored by Sonoran News & Black Mountain Conservancy. The award photo encompasses the entrance wall at the Cave Creek YMCA.

Friends are invited to join us to honor Jason at the The Pressroom on Sunday, December 7 at 1 p.m., 441 W. Madison in Phoenix. We will miss him.