BY MARIELLE D. MARNE | NOVEMBER 19, 2014
Quality service and satisfaction from Triple Crown Insurance Solutions, an Allstate Agency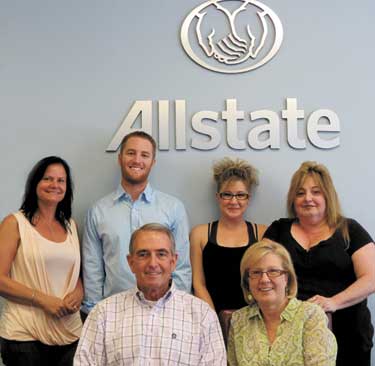 CAVE CREEK – Let's face it, insurance can be confusing. Yes, there are state minimums for auto coverage, but is it enough for you? Mortgage companies require you to carry homeowners insurance, but what about your art collection? Allstate Agency Owners Gary and Charlynn Lindsey of Triple Crown Insurance Solutions, work to make insurance simple and explain all your options, whether it's home, auto, boat, business, renters or life. Triple Crown aims to be a one-stop-shop for all your insurance and financial service needs.

The Lindseys opened their 28255 N. Tatum Blvd. office in May to be more accessible to their customers. Both Gary and Charlynn bring a plethora of insurance experience to the business and invite residents to come in for a free review of their insurance policies.

"Life changes, insurance needs change, and an insurance review allows us to ensure you have the right coverage and all the discounts you qualify for," Gary explained. As your life and insurance products change, annual reviews present a good opportunity to make sure you're protecting the things that matter most to you.

The Lindsey Allstate agency is truly a family affair. The Lindseys' son and daughter, Stephen and Sara, work in the Tatum Ranch office, while son Sean works in the Allstate Claims office in Tempe. Linda and Chris round out the customer service team, and customers can expect to see their familiar faces when they visit the office. The Triple Crown Insurance team goes the extra mile to get answers, offer guidance and give customers peace of mind.

The office is open 8:30 a.m. to 5:30 p.m. Monday through Friday and by appointment on Saturday and Sunday (as well as a 24/7 customer service line). "We work to make it as convenient as possible for customers to do business with us how and when they want," Charlynn explained.

Call the Lindsey Allstate office at 480-368-9569 to find out how they can help you with your insurance and financial needs.