BY MARIELLE D. MARNE | NOVEMBER 19, 2014
AZ Auto Hunters can bag you a Buick, capture a Camry or rehome your Range Rover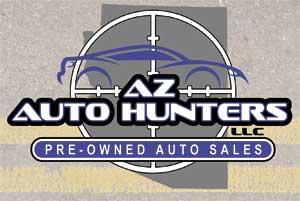 CAREFREE – Let's face it. Sometimes selling or buying a car can rank right up there with having teeth pulled! It can be downright painful with haggling (no matter which side you're on) and the time invested either seeking or showing. What everyone needs is an ally in the business, someone who enjoys what he does, wants to pass on his knowledge and savings to you and is licensed and bonded.

Sound impossible? Well, welcome AZ Auto Hunters, LLC! It's a new family owned and operated venture willing to hunt down the vehicle of your dreams. The pre-owned autos are backed by a six month/6,000 powertrain warranty with a "0" deductible.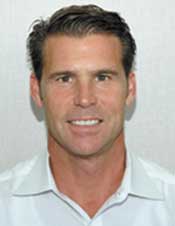 So who can offer such stellar commitment and customer service? Darrin Delfelder (l), who has 27 years in the industry, and his son, Avery, who is fueled by the same passion as his dad for helping folks get in an affordable, fun, safe, reliable ride.

Check www.azautohunters.com to see current inventory, but keep in mind, AZ Auto Hunters can track down classic cars, luxury vehicles and drivers for going from A to B. "We have access to over 500,000 vehicles," Delfelder said. "We want to be your car guy."

AZ Auto Hunters is able to buy, trade, sell/consign your car/truck. "Some people just don't have time to field calls and show a car they are selling. And some people just don't want to deal with selling, with marketing. We can help with that."

Not only is AZ Auto Hunters an excellent source for information, financing is available for all.
"We offer some great rates," Delfelder added.

Even with all the experience, knowledge, connections and resources Delfelder has accumulated through the years, he explained AZ Auto Hunters is still being shaped, so tell them what you need! Phone 480-595-9496 and see what they can do for you (they will even come to you!).
AZ Auto Hunters is located at 7202 E. Cave Creek Rd., Ste. 8D.