NOVEMBER 5, 2014
Veterans Day, Nov. 11, 2014

Daisy Mountain Veterans Parade Salutes Vietnam Vets



The 10th Annual Daisy Mountain Veterans (DMV) Parade will be held on Saturday, November 8 in Anthem. The event has quickly become a local tradition, and is one of the largest and most spectacular of its kind in the state of Arizona. This year, the DMV organization has chosen to honor our Vietnam combat veterans. The parade will step off promptly at 10:00 a.m. from King Drive just south of Boulder Creek High School. The line of march will be north on Gavilan Peak Parkway, turning east on Anthem Way, then south on Freedom Way to conclude at the Anthem Community Center.

The DMV will once again participate with the U.S. Marine Corps in its Toys for Tots program. Prior to the parade, new unwrapped gifts will be accepted at the following locations: Anthem Community Center, Daisy Mountain Veterans Bingo, Harper Physical Therapy, OSR Physical Therapy, Phantom Realty, Postnet, Rayne of the North Valley, State Farm, Justin Simons, and Toys R Us at the Outlets. Collection boxes will also be strategically placed along the parade route on the day of the parade.

The Daisy Mountain Veterans Organization is a non-profit 501(c)(3) corporation comprised of former service members, active duty military and family members or anyone interested in the well-being of veterans and their families. Membership is limited to residents of North Phoenix, Desert Hills, Anthem, New River and Black Canyon City. To become a member, please submit an application with a $10 membership fee. To request an application, kindly visit www.daisymtnvets.org or email daisymtnvetsparade@cox.net.
Veterans Day ceremony at the Anthem Veterans Memorial on Nov. 11
The annual Veterans Day ceremony will be held at Anthem Veterans Memorial, Anthem Community Park on Tuesday, Nov. 11.

Thirteen W.W. II women will receive and lay pavers commemorating their service. This will begin at 9:30 a.m. The media and public are invited to join this informal paver-laying ceremony.

The official Veterans Day ceremony will begin at 10 a.m. There is limited seating. Lawn chairs are welcome. Vietnam War combat veterans will be honored. The annual ceremony is presented by the Daisy Mountain Veterans and the Anthem Community Council.
6th Annual Veteran's Day musical tribute and presentation in Carefree
The Town of Carefree is honored to host its 6th annual Veterans Day presentation and musical tribute. It will be held on Tuesday, November 11, 2014 from 3 to 5 p.m., in the Sanderson Lincoln Pavilion, located in the Carefree Desert Gardens (101 Easy Street, Carefree, AZ).

The event will feature a mixture of exciting patriotic and military music by Don Morosic and his Main Event Swing Band. Special speakers will include veterans of the armed forces, who will share their experiences from the past. By popular request, the finale will once again include the bugle call, The Last Post, followed by TAPS on "dueling bugles".


Barbara Hatch, founder of the Veterans Heritage project will be in attendance with her students from Cactus Shadows High School. The Heritage Quilt will be on display. Packages from Home (www.packagesfromhome.org) will also be present at the Veteran's Day event to accept items for shipment to troops serving overseas, or donations to help with shipping costs. PFH representatives will be on hand to gladly accept any cash donations, since each package costs $15.95 to ship.

The Association of the United States Army will have a representative available to assist any veterans with questions. The Carefree Kiwanis Club (www.kiwaniscarefree.org) will be providing light refreshments. For more information, please contact the Town of Carefree, at 480-488-3686.

Come enjoy the special presentations and join in the opportunity to honor those who have sacrificed for all.
Veterans Day BBQ event in Cave Creek
Sons of the American Legion Post 34 in Cave Creek is hosting a BBQ to celebrate from Noon – 4 p.m. Members of the community are welcome. The address is 6272 E Cave Creek Rd, Cave Creek, AZ 85331.
Veterans Day commemoration in Scottsdale
The annual commemoration takes place at 3 p.m. Tuesday, Nov. 11, at McCormick-Stillman Railroad Park, 7301 E. Indian Bend Road.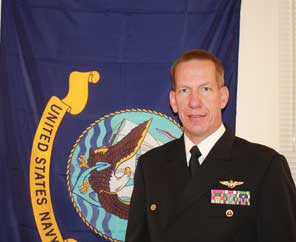 Capt. Steven Borden (r), director of the Pat Tillman Veterans Center at ASU, will be the keynote speaker. Borden oversees the development and evaluation of veterans programs at ASU, is responsible for increasing recruitment and retention and collaborates with on-campus departments to maintain ASU's reputation as a national leader in veteran services.

Scottsdale's Veterans Day event also will feature Carol Mossholder, president of the Arizona Federation of Garden Clubs, and the 108th Army National Guard Band, which plays from 3 to 3:30 p.m. The program is free and open to the public.

A Blue Star Memorial Marker and plaque will be dedicated at the city's Veterans Day program.

The National Garden Club's Blue Star Memorial Program honors service men and women. It began with the planting of 8,000 Dogwood trees by the New Jersey Council of Garden Clubs in 1944 as a living memorial to veterans of World War II. In 1945, the National Council of State Garden Clubs adopted the program and began a Blue Star Highway system, which covers thousands of miles across the Continental United States, Alaska and Hawaii. A large metal Blue Star Memorial Highway Marker was placed at appropriate locations along the way. The program was expanded to include all men and women who had served, were serving or would serve in the armed services of the United States. Memorial Markers and By-Way markers were added to the Highway Markers, to be used at locations such as National cemeteries, parks, veteran's facilities and gardens. The Blue Star became an icon in World War II and was seen on flags and banners in homes for sons and daughters away at war, as well as in churches and businesses. This program has been active all through the years to the present, a fitting tribute always and especially now.