NOVEMBER 5, 2014
Obituaries

Bert Garrison
Bert Garrison, formerly of Cave Creek, died on October 26, 2014 at his Sedona home. In Cave Creek he and Ernie McCullough donated untold hours for many months renovating a tiny historic church that had been dragged to a spot behind the Cave Creek Museum. They used an old photo to guide them. Bert even built the pews in his garage on Spur Cross Road.

He and his wife, Gene, lived in Cave Creek for twenty-seven years, 1972 to 1999. They both were involved in art. He began sculpting lovely abstract forms, usually alabaster and wood. He was a charter member of Desert Artists, Inc. a non-profit gallery in Carefree/Cave Creek. Active for sixteen years as a regular exhibitor, his work was exhibited in many art shows in the community.

Bert is survived by his wife, Gene, sons Robert and David, brother George, sister Mary, nieces and nephews, former daughter-in-law Gail, grandson Daniel and sister-in-law Elizabeth.
A Celebration of Life service will be held on Saturday, November 8, 10 a.m. at Greer's Mortuary chapel, 2725 W. Highway 89-A in West Sedona.
Marcia Margaret Gray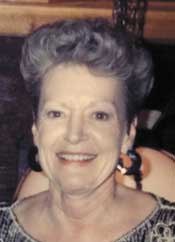 Marcia Priebe Gray, age 80, of rural Pine Island, died peacefully Saturday (Nov. 1, 2014) at her home, surrounded by her family.

Marcia Margaret Priebe was born Dec. 3, 1933 in Rochester, Minn. to Mayo L. and Josephine M. (Hanf) Priebe. She attended the Villa Maria Academy in Frontenac, Minn. before graduating from Lourdes High School in 1951. While in high school, Marcia worked at her father's Deluxe Cabin Court Motel. She attended Sophie Newcomb (Ursuline) College in New Orleans where she was named Miss Congeniality and was a writer for the college newspaper. She started the first NAACP in New Orleans. Marcia married Max McGee in New Orleans, had two children and was later divorced. Marcia and her two children moved back to Rochester where she met and later married Dale J. Gray, June 27, 1959. Together they had another daughter.

In 1966 Marcia started her career with Donaldson's Department store. After Donaldson's, Marcia opened the Jefferson Travel Agency in the Rochester bus station. From there she became manager of the Rochester area AAA offices. She transitioned from the travel industry and moved into purchasing for IBM where she was the first female international buyer and contract negotiator.

When their children all graduated from high school she and Dale moved to rural Pine Island where they lived on 20 acres of open space. Marcia was able to continue her childhood passion as a horse equestrian and create a beautiful homestead that her whole family continues to enjoy. Marcia retired from IBM, continued to work as a contractor until she finally retired and remained on the homestead until her death. Locally Marcia was involved in the Rochester Civic Theatre, President of The March of Dimes and President of the DFL Women's Club.

Survived by husband Dale J. Gray of Pine Island, Minn., daughters Marla McGee (Robert McKibben) of Cave Creek, Ariz., Mona McGee Olson (Guy Olson) of Eagan, Minn., Dale Marie Gray (Radonovich) of Scottsdale, Ariz., Grandchildren Calli, Molly & Shannon Olson, Scott (Elizabeth), Jennifer (Kevin), Bobby & D.J. Radonovich, Shannon, Sean, Shane, Kara & Eric McKibben, and 10 Great Grandchildren. Also survived by siblings Ramona Priebe Fritz, Mary Priebe Vine (Dave Vine), Joe Priebe (Diane) & Jim Priebe all of the Rochester area.
She was preceded in death by Mother and Father, Josephine M. and Mayo L. Priebe, sister Suzanne and brothers Mayo Jr. and Paul Priebe.

The memorial service will be 1 p.m. Thursday at Mahn Family Funeral Home – Rochester Chapel with Rev. Randal Kasel of the Church of Saint Michael of Pine Island officiating. Visitation will be from 5 – 7 p.m. Wednesday with a Rosary Service at 7 p.m. Private family burial will be in Oronoco Cemetery. Memorials are suggested to the Church of Saint Michael or Seasons Hospice.

To send flowers or share a memory with the family of Marcia Margaret Gray please visit www.mahnfamilyfuneralhome.com.
Tribute to David Burnell Smith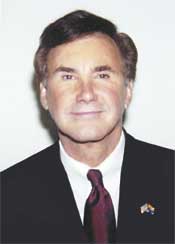 David Burnell Smith passed away suddenly of natural causes on October 24, 2014 at his home in Carefree, Arizona. A memorial service was held in his honor at Messinger Peak Mortuary in Scottsdale on October 31 conducted by Father Andre Dargis. Several of David`s closest friends, Roger Galloway, Brandon Howard, Chip Siguoi and Ron Butcher as well as David`s nephew, Wesley Carlock and David`s Brother, Larry spoke briefly remembering him fondly, at the ceremony.

David was born on April 8, 1941 in Charleston, West Virginia. As a youngster, he had his first job as a newspaper carrier for the Charleston Gazette. He graduated from Charleston High in 1959 before becoming a BA graduate of Morris Harvey College in 1967. He worked on advanced degrees at the University of Arizona and the University of Colorado and received his law degree from the University of Baltimore in 1972. In 1995, David also received a Master of Judicial Studies at the University of Nevada as a result of his highly acclaimed thesis-book, "Reel Justice."

David became a colorful politician when he was elected to the Arizona House of Representatives in 2004 and again in 2010. This year, he narrowly lost his bid for a return to the legislature by only 32 votes. Until his passing, David has been a member of the Scottsdale Bar Association Board of Directors. He was also a private practice attorney with the Smith Law Firm since 1983. He also served as judge for the cities of Peoria and Carefree, Arizona.

David proudly served his country in the U.S. Coast Guard. He was a member and attended the Lady of Joy parish in Carefree. He was dedicated to his faith in God, his family, friends, his law practice and to his country.

David was preceded in death by his parents, Rev. Ernest Dayton Smith and Nelle Smith Bennett, his grandparents James and Mary Smith and Howard and Ethel Tyler and brother-in law Denver Wells.

Davis is survived by his wife, Rita, brother, Larry Kent Smith of Nashville, Tennessee, his sisters Sharyn Hicks, Karen Wells, and Dawn Smith of Charleston, West Virginia and many loving nieces and nephews.

David was loved and adored by his family and friends and will be deeply and sadly missed by all as either a husband, brother, brother-in-law, uncle, or loyal friend.

Friends may share their comments and condolences to KentSmith776@gmail.com.
Betty Winans
Betty Winans, beloved by all, passed away on October 15. Please join our family in celebrating her life at 3 p.m. on November 11 at 5423 East Seven Palms Drive, 85331. Call Dan O'Connor with any questions. 602-568-0116.