NOVEMBER 5, 2014
Pinnacle Concert Series
Friday, November 14, 2014 - 7:30 p.m.

Classical Revolution PHX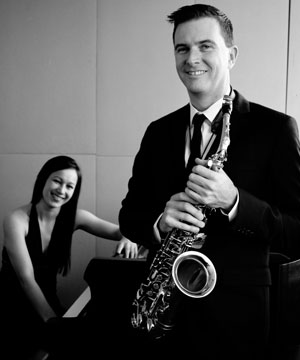 Taking it to the Streets! Classical Revolution PHX presents a mix of artists and ensembles programming original works and arrangements in a variety of styles. They seek to emphasize the fun and power of classical compositions performed in a casual manner, breaking down the traditional expectations of classical music by taking it into the community - on public transportation, into pubs, open spaces, alternative venues and beyond - to expose the art form to new audiences. Classical Revolution PHX received the 2013 Phoenix Mayor's Arts Award for Music Organization. Featured at this concert are Clarinets for Conservation; Christopher Charbonneau and Hanah Vutipadadorn, saxophone and piano duo; Jennifer Bindel, collaborative piano and vocalist; and the Classical Revolution PHX String Quartet.

Venue: Pinnacle Presbyterian Church, 25150 North Pima Road, Scottsdale 85255 (NW corner of Pima & Happy Valley Roads)

Tickets: Premium Seating: $35; General Admission: $20; Student: Free Information and tickets available online at www.pinnacleconcerts.com or at the door / call 480-585-9448 for info.