OCTOBER 22, 2014
White Dove Thrift unveils autumn with storewide sale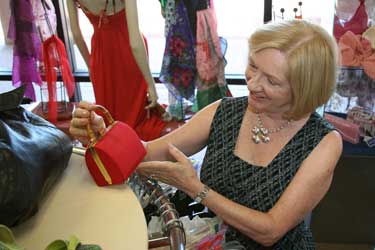 The White Dove Thrift Shoppe offers unique, vintage and fun finds. Sale proceeds benefit not-for-profit Hospice of the Valley.



SCOTTSDALE – The White Dove Thrift Shoppe is offering deep discounts on winter apparel and holiday décor during the "Unveils Autumn'' event 9 a.m. – 6 p.m. Nov. 3 at 8461 E. McDonald Dr., Scottsdale. Shoppers will get a head start on the season with unique, vintage and fun finds marked down 25 percent. The event includes raffle prizes, and cocoa and cookies.

The 12,000-square-foot store will be stocked with something for everyone. Among the offerings: winter coats and gloves, sweaters, leather boots, a selection of furs, evening and party gowns, holiday décor and linens, crystal pieces, Christmas tree ornaments, and collectibles. "This place is going to sparkle,'' said Elizabeth Hutchman, the store's general manager. "It will be covered in sequins and glitter.''

The store will also showcase choice merchandise that can be enjoyed year round, including furniture, housewares, china, clothing and accessories, craft supplies, artwork, appliances and electronics.

Sale proceeds benefit patients and families of not-for-profit Hospice of the Valley. The agency also operates thrift stores in Phoenix and Mesa. A new store in Glendale will open later this year. For more information, visit whitedovethrift.org.