BY MARIELLE D. MARNE | OCTOBER 15, 2014
Rancho Mañana remains a hit with local golfers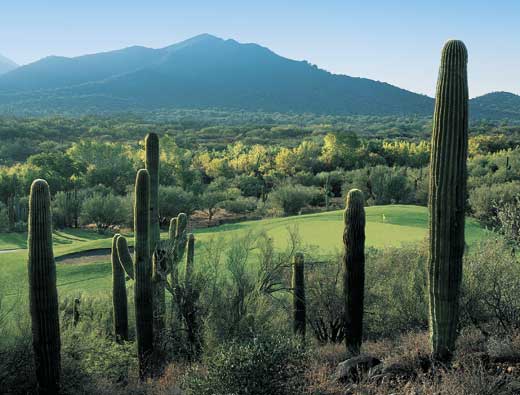 CAVE CREEK – Now that Monsoon 2014 has officially ended, Arizona's favorite pastime, golf, is in full swing. Though the rainy deluge has become a distant memory for most, it wasn't only homeowners who were ravaged by storms; Cave Creek's own Rancho Mañana Golf Club had several holes damaged and covered in mud.

As with any new season, RMGC has seen a rebirth. General manager Dale Samar said with the cooler temperatures, this is a great time to golf. The tee boxes have been leveled, they've overseeded and cleaned up, so the course is as beautiful this year as when it opened in 1988!
And despite the consistently appealing weather begging for the enjoyment of outdoor activities, Rancho Mañana still has a variety of competitive rates, starting at $39. Check out the choices online at http://ranchomanana.com. (RMGC is also on Facebook.)

So grab your golf shoes, collect your clubs, dust off your driver and get ready to hit the links. Rancho Mañana (5734 E. Rancho Mañana Blvd.) is open for the season and welcomes your business. Phone 480-488-0398 for additional details.