October 8, 2014
Obituaries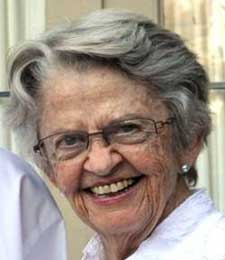 Jean Edwards Backlund
Jean Edwards Backlund, 91, passed away peacefully with family members by her side on September 27, 2014 in Carefree, Ariz. after a lengthy illness.

Jean was born July 11, 1923 in Kearney, Nebraska, the first child of Romie and "Tip" Edwards, Sr. She attended Kearney public schools including two years at Kearney State College. She transferred to National College of Education in Evanston, Illinois where she graduated with a B.E. degree in 1945. She taught school in Pendleton, Oregon and Long Beach, California. After marriage, she taught in Boulder and Longmont, Colorado.

Jean met B.F. 'Chip' Backlund at Kearney State in 1941. The war intervened and Chip served in the Pacific Theater. After he returned, they were married in Kearney, Nebraska on July 3, 1947. Jean joined Chip in Boulder where he was attending law school. On his graduation in 1949 they moved to Grand Island, Nebraska where their children were born. In 1957 they moved to the Peoria, Illionois area where they still maintain a residence. In the 60s, Jean and Chip started spending their winters in Carefree, Ariz. where they also have a residence.

Jean is survived by her husband, Chip; her three children, John Backlund of Denver, Colorado.; Camy (Craig) McLaren of Chillicothe, Illionois; and Steve (Tomi) Backlund of Peoria, Illinois; grandchildren Matt (Chau) Backlund, Tera Backlund, and Eric Backlund; great-grandchildren Conner and Bryce; and her brother Don Edwards of Lincoln, Nebraska.

Known as 'Gogo' to her grandkids, Jean was a free-spirit who enjoyed participating in many activities including tennis, golf, bridge, painting, gardening, and yoga among others. She was a "force of nature" and you always knew where she stood.

As Jean's health deteriorated over the last year, this difficult period has been made much easier by the help and love from family, our wonderful neighbors and friends, and the Hospice of the Valley.

A celebration of life will be held at a later date. She will be interred in Peoria, llionois. If you are so inclined, Jean asked that in lieu of flowers, you make a donation to her favorite charity, Planned Parenthood.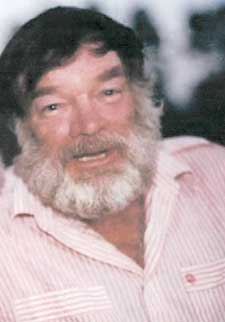 William John Crooks, Jr.
William John Crooks, Jr. was born in Chicago, Illinois. on March 9, 1927 and passed peacefully in Carrabelle, Florida on Sunday, Sept. 28, 2014, after a courageous battle with cancer.

The 87-year lifelong journey between Chicago and Carrabelle was filled with zeal to live life to the fullest, a wonderful legacy passed to him from his mother, Stella Louise Crooks and father William John Crooks, Sr. After attending military school he would join the U.S. Army and serve as a second lieutenant during World War II. After the war he returned to Chicago and joined the brick and masonry union as a "tender" and would work on some of Chicago's finest buildings and would master a lifelong skill.

He met and married the love of his life, Margot Jean Humphreys and fathered five children, William John III, of Cave Creek, Ariz., Patti Jean, of Presque Isle, Maine, Jeffery Allen of Cave Creek, Ariz. and Cari Robin Langston, of Carrabelle, as well as step-parented three others; Lee, of Ft. Myers, Larry, of Morgantown, West Virginia, and Jerry Nelson, of Cave Creek, Ariz.

Before retirement, Bill, Margot and their kids would build over a dozen spectacular, custom homes in the Chicago area, Cave Creek, Ariz., Morgantown, West Virgina and their final home in Carrabelle. Bill's adventuresome spirit would also patent an in-ground pool design that is still used today in many parts of the country, and opened multiple retail operations in Arizona, where he joyfully played Santa Claus to many of the children in Cave Creek and Carefree.

Chief Crooks, one of his many nicknames, was an avid reader and loyal Civil War history buff, sailor and fisherman who passed on many of his passions to his children and 12 grandchildren: Carter, Casey, JJ, Matthew, Lauren, Cullen, Cheri, Billy, Keleigh, Logan, Maggie and David.

One of his more creative endeavors was to play Bill Sikes in the production of Cave Creek/Carefree Community Players rendition of Charles Dickens' "Oliver Twist," leaving many to question Bill's construction career choice.

Bill Crooks was pre-deceased by his wife Margot Jean in 1991 and son Timothy Michael in 1996.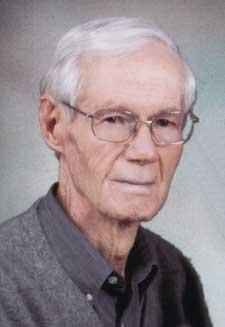 Ray W. Lebsock
On October 6, 2014, while surrounded by family, Ray went to peacefully rest in the arms of the Lord.

Ray was born on June 27, 1926 in Brush, Colorado to Fred and Mary Lebsock. He moved to Fairview, Montana with his family in 1929. Ray went through Fairview, Montana schools and worked on the family farm until graduating in 1944. Shortly thereafter, Ray and his brothers started a family-owned underground sewer and water construction company working throughout North Dakota and Montana.

On October 27, 1950 he married Leona Sorensen from Sidney, Montana. After serving in the U.S. Army for several years, Ray returned home to the construction business. Ray and Leona moved to Williston, North Dakota in 1958 where they raised their children, Dan and Patti. In 1982, Ray and Leona moved to Mesa, Ariz., joining their son, Dan, in his construction company. Ray loved his work and felt very fortunate to be involved in the family business.

Ray and Leona moved to the Fargo-Moorhead area to spend more time with their daughter, grandchildren and great-grandchildren, whom Ray was always so proud of and loved dearly. He was a kind, gentle, hardworking husband, father, and grandfather.

Ray is preceded in death by his parents: three brothers (Ted Lebsock, George Lebsock, Gordy Lebsock); two sisters (Ruth Karst, Annabelle Sands); and his son, Dan Lebsock.

Ray is survived by his wife, A. Leona; two sisters, Mary Ann (Marv) Jentz and Bonnie (Roger) Cook; three brothers, Kenneth (Maxine) Lebsock, Robert (Judy) Lebsock and Roger (Barbara) Lebsock; his daughter, Patti (Greg) Wentz; grandchildren, Mike Monson and Jessica Nomeland; step-grandchildren, Brian (Sheila) Wentz and Sara (Matt) Hoffmann; great-grandchildren, and many other friends and family that adored and loved Ray.

Memorials may be directed to Messiah Lutheran Church, Fargo, North Dakota.

A memorial service for Ray will be held at 11 a.m. on Thursday, October 9, 2014 at Messiah Lutheran Church in Fargo. A final private interment will be held at a later date at Brorson Danish Lutheran Church, west of Sidney, Montana.

Please feel free to sign the online guestbook at www.hansonrunsvold.com