OCTOBER 1, 2014
Learn a new craft, hear a lecture, exercise your brain and more at Foothills Community Foundation
SCOTTSDALE – Are you looking to learn a new craft or skill, like card making, digital photography or acting? Do you want to expand your mind by hearing a fascinating lecture or viewing a colorful art show? Or, maybe you're up for a good game of Bingo or Bridge? These are just some of the many classes, events and activities offered for local residents of all ages at the Foothills Community Foundation's (FCF) Holland Community Center, 34250 N. 60th Street, Bldg. B, in Scottsdale.

As FCF prepares to celebrate its fifth year at the Holland Community Center campus, its staff and volunteers have lined up an exciting roster of events, presentations and activities.
"We're so fortunate to live in a community that cherishes arts and entertainment, cares about sustainability and welcomes the chance to learn from others," said Chris Winger, FCF president and CEO. "Take advantage of our Holland Community Center … not only will you expand your mind, you're sure to make some new friends or re-connect with old ones."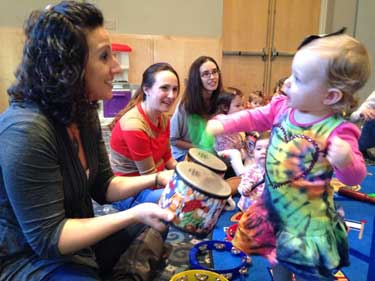 New this year: FCF has added "Toddler Story and Playtime" sessions on Thursdays from 9:30 to 10:30 a.m. The class features a mix of open play, songs, stories, dances, parachute play and bubbles. Geared towards parents, grandparents, caregivers and their toddlers, the classes are free through October 30. Starting Nov. 6, FCF will sell punch cards offering five classes for $30. No reservations are required but adults must stay with their toddlers (no drop-offs).

Sue Parker of Cave Creek is teaching Card Making classes from 6:30 to 8:30 p.m. on Oct. 2, Nov. 6, Feb. 5, March 5, April 2 and May 7. The Thursday evening classes are geared towards adults and offer a fun way to learn how to create greeting cards using Stampin' Up products, including exclusive stamps, paper, stamp pads, ribbons and other embellishments. For $20 per class, participants learn how to make four greeting cards and/or a possible 3-D project, such as a small gift box or treat bag.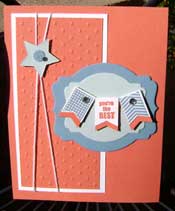 "People sometimes think they need some special skills or be "crafty" in order to participate, but that's not the case," Parker said, adding that she sees both women and men in her classes. "My favorite thing is the reaction when someone stamps for the first time, assembles their card, and sits back amazed at what they just created. And if someone is an experienced stamper, they get new ideas and learn some new techniques. Even people with a room full of craft supplies at home will enjoy the social atmosphere of crafting together with new friends."

Other upcoming FCF classes at the Holland Community Center include Brain Games, Bridge, Digital Photography, Adobe Photoshop Elements, an "Art Relaxation and Herbal Teas" class that includes Tai Chi relaxation exercises, and two Focus on Your Health classes about finding health help in the home and getting through the holidays after experiencing a loss.

Activities include Bingo and Chinese Mahjong on Thursday afternoons, a "Let's Talk Art" gallery show in October and an "Ageless Spirit" gallery show running in November and December, as well as the MindQuest Lecture series, which kicks off on Tues., Oct. 21 from 7 p.m. to 8:30 p.m., with guest speaker Dr. Britton Shepardson who will discuss the mysteries of Easter Island during his presentation, "A New Look at Old Faces."

Desert Foothills Theater (DFT) and the Desert Awareness Committee are also part of the Foothills Community Foundation. For a full list of FCF classes, MindQuest lectures, visual arts shows, DFT theater productions and classes, Desert Awareness hikes and educational programs, and other activities, visit www.azfcf.org or call (480) 488-1090.