BY LINDA BENTLEY | SEPTEMBER 3, 2014
Whistleblower reveals CDC cover-up linking MMR vaccine to autism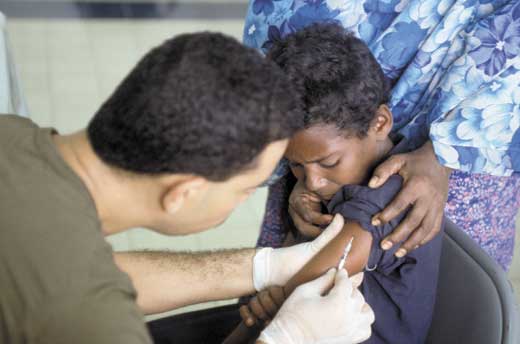 A CDC whistleblower has come forward with information previously withheld from the public regarding the increased risk of autism in African American children linked to the MMR vaccine.



ATLANTA – On Aug. 27, Attorney Frederick M. Morgan, Jr. of Morgan Verkamp LLC issued a press release with a statement by William W. Thompson, Ph.D., a senior scientist with the Centers for Disease Control and Prevention (CDC), where Thompson has worked since 1998.

Thompson inadvertently became a whistleblower when discussing information about an article examining the possibility of a relationship between MMR (measles, mumps, rubella) vaccine and autism.

According to Thompson, he and his coauthors "omitted statistically significant information" in a 2004 article they published in the journal Pediatrics.

Thompson stated, "The omitted data suggested that African American males who received the MMR vaccine before age 36 months were at increased risk for autism. Decisions were made regarding which findings to report after the data were collected, and I believe that the final study protocol was not followed."

Clarifying his firm belief that vaccinations have and continue to save countless lives and he would never suggest any parent avoid vaccinating their children, Thompson said his concern was the "decision to omit relevant findings in a particular study for a particular sub group for a particular vaccine."

While there are recognized risks associated with all vaccinations, Thompson stated he believes it is "the responsibility of the CDC to properly convey the risks associated with the receipt of those vaccines."

It appears the CDC was aware there was a risk of autism in connection with MMR vaccines as early as 2002, but chose to suppress that information from being made public.

Unaware their conversations were being recorded, Thompson said he had numerous discussions over the past 10 months with Dr. Brian Hooker, a Ph.D. scientist, whose son has severe autism, regarding studies the CDC had done with respect to vaccines and neurodevelopmental outcomes, including autism spectrum disorders, and shared Hooker's belief that CDC's decision-making and analyses should be transparent.

Because he was unaware his conversations with Hooker were being recorded, Thompson stated he was not given any choice about his name being made public or e-mail communications and recordings of his voice being put on the Internet.

Thompson said reasonable scientists can interpret information differently and stated he will do everything he can to assist any unbiased and objective scientists either inside or outside the CDC to analyze data collected by the CDC or other public organizations for the purpose of understanding whether vaccines are associated with an increased risk of autism.

Thompson stated there were still more questions than answers and said he appreciated the fact that so many people were seeking answers from the scientific community.

Although he stated he would not be answering further questions at this time and is focusing on his job and family, Thompson said he is providing information to U.S. Rep. William Posey, R-Fla., who serves on the Committee on Science, Space and Technology, and will continue to cooperate with Congress, while also offering to assist with reanalysis of the study data or development of further studies.

Thompson concluded his statement with, "My colleagues and supervisors at the CDC have been entirely professional since this matter became public. In fact, I received a performance-based award after this story came out. I have experienced no pressure or retaliation and certainly was not escorted from the building, as some have stated."

While the carefully crafted statement released by Morgan sounds open and honest, e-mails reveal Thompson admitted CDC scientists were trying to decide which documents to provide the Department of Justice (DOJ) and which to hold back in response to the DOJ's request for documents associated with MMR, Thimerosal and autism.

While performing a full analysis of the CDC's own data, Hooker revealed in a published paper there was a 340 percent increased risk of autism in African American children after receiving the MMR vaccine.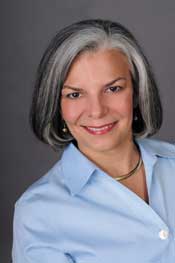 Back in 2008, Julie Gerberding, M.D. (l), while head of the CDC, issued a statement after a U.S. District Court compensated a little girl who developed autism after receiving nine vaccinations on the same day.

Gerberding, who is currently president of Merk's vaccine division, indicated any vaccine can cause autism and stated, on national television "Now, we all know that vaccines can occasionally cause fevers in kids. So if a child was immunized, got a fever, had other complications from the vaccines … And if you're predisposed with the mitochondrial disorder, it can certainly set off some damage. Some of the symptoms can be symptoms that have characteristics of autism."

So, knowing vaccines can cause symptoms such as autistic behavior, autism or seizures in children, Gerberding, who was in a position to do something about it, as director for the CDC, instead left the CDC to work for the vaccine manufacturer.

Meanwhile, in a report released in March of this year, the CDC stated one in 68 U.S. children has an autism spectrum disorder, a 30 percent increase from two years ago, when it was one in 88 children.