BY LINDA BENTLEY | AUGUST 27, 2014
Unofficial primary results' highs, lows and too-close-to-calls
'Every nation gets the government it deserves'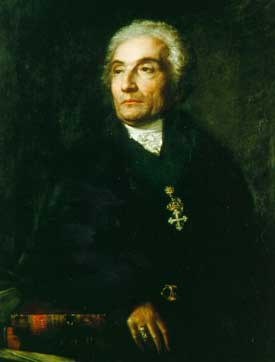 PHOENIX – Joseph de Maistre, an 18th Century French lawyer, diplomat, writer and philosopher once said, "Toute nation a le gouvernement qu'elle mérite," which translates to: "Every nation gets the government it deserves."

There was paltry turnout for yesterday's primary election, especially in Maricopa County where the bulk of Arizona's 3.2 million registered voters reside. Only 19.57 percent bothered to vote.

The only county that had a lower turnout was Yuma at 16.64 percent.

Cochise County boasted the highest turnout with 62.15 percent.

All other counties were in the 20-30 percent range.

Apparently the secretary of state's office has some adjusting to do for its Gila County figures, which shows one precinct with over a 300 percent turnout and others over 100 percent, while showing several precincts in Payson with zero percent.

In any event, those who no-showed for the primary election, are now saddled with the choices they'll have in November's general election.

In U.S. Congressional District 1, former Arizona Speaker of the House Andy Tobin, with 36.08 percent of the vote, appears to have achieved a narrow victory over Gary Kiehne (34.85 percent) and Adam Kwasman (28.64 percent).

Tobin will face off against Democrat Ann Kirkpatrick in November in a district that reflects a slight edge toward Democrats.

Democrat Mary Rose Wilcox, the former Maricopa County Supervisor, with 36.4 percent of the vote, lost her race as a candidate for District 7 U.S. Congressional Representative to Ruben Gallego, who received 48.14 percent of the vote. Jarrett Maupin (7.43 percent) and Randy Camacho (7.65 percent) were possibly her spoilers in that race.

Doug Ducey walked away with the Republican nomination for governor with 36.84 percent of the vote, with Scott Smith a distant second at 21.53 percent, and will face Democrat Fred Duval and Libertarian Barry Hess in November.

Mark Brnovich, trouncing Tom Horne's reelection efforts by a margin of 52.78 percent to 46.78 percent, will face Democrat Felecia Rotellini in the general election for Attorney General.

Michele Reagan, with 43.18 percent of the vote, beat Will Cardon (21.75 percent) and Justin Pierce (34.61 percent) to square off against Democrat Terry Goddard in November for Secretary of State.

With no Democrats running for Treasurer, Jeff Dewit took the election with 44.87 percent of the vote against Hugh Hallman (32.27 percent) and Randy Pullen (22.63 percent).

Tom Forese (28.83 percent) and Doug Little (28.89 percent) easily won the Republican nominations for Corporation Commission against Lucy Mason (23.35 percent) and Vernon Parker (18.52 percent).

They will be running against Democrats Jim Holway and Sandra Kennedy in November.

Diane Douglas crushed John Huppenthal's bid for reelection as Superintendent of Public Instruction by a margin of 57.78 percent to 41.5 percent.

Douglas will face Democrat David Garcia in the general election.

In Legislative District 15, Sen. Nancy Barto, who received 61.5 percent of the vote, is virtually reelected, winning over her challenger David Ryan (38.2 percent) and facing no opponent in November.

The State Representative race for LD-15 has also sealed Rep. Heather Carter's reelection with 38.19 percent of the vote and no Democrat opponent in the general election.

However, the second seat in LD-15 is too close to call between incumbent John Allen (30.75 percent) and David Burnell Smith (30.71 percent) who are separated by only 9 votes.

Sen. Steve Pierce, who ran unopposed in District 1 and has no Democrat challenger in the general election, also won reelection.

LD-1 Rep. Karen Fann won a spot on the November ballot with 36.29 percent of the vote, with Noel Campbell (30.22 percent) also winning a spot against Linda Gray (24.72 percent) and Sean Englund (8.63 percent), and will be facing a single Democrat challenger, Frank Cuccia in November, vying for the seat vacated by Tobin, who resigned to run for Congress.

Democrat Kyrsten Sinema ran unopposed for reelection as District 9 U.S. Representative and will face Republican Wendy Rogers, who won the primary with 59.13 percent of the vote against Walter Andrew (40.37), in November.

Another too-close-to-call race was in LD-28 for State Representative, with Kate Brophy McGee winning a spot on the November ballot with 46.53 percent of the vote while Shawnna Bolick (26.46 percent) and Mary Hamway (26.49) are only seven votes apart.

The victors will face off against Democrat Eric Meyer and Libertarian Zhani Doko in November.