AUGUST 20, 2014
CSI television creators to serve as key sponsor for Triple R Horse Rescue's for Horses Gala
Second annual event to help horses in need; unique auction items up for bid
CAVE CREEK – Anthony and Michelle Zuiker of Hollywood, Calif., will serve as title sponsors for the second annual Triple R Horse Rescue's Hope for Horses Gala on October 11, 2014 from 5 to 9 p.m. Anthony Zuiker, creator and executive director of the wildly popular television series CSI, and the new series Whodunnit?, served as title sponsors in 2013.

"We are extremely grateful that the Zuikers have again expressed an interest in supporting our organization," says Ken Bacher, president of Triple R Horse Rescue. "We thank them for helping us to further our efforts to rescue, rehabilitate and re-home the horses that are surrendered to our care."

Triple R Horse Rescue will host the second annual Hope for Horses Gala
According to Ken Bacher, president of Triple R Horse Rescue, the event also will feature Mary Hoffman, a popular Mesa, Ariz.-based singer songwriter as entertainment for the event. Hoffman, winner of the Arizona State University (ASU) Idol competition in 2004 and a country music aficionado, has fronted for Kenny Chesney, Keith Urban, Gary Allen, Easton Corbin, The Band Perry and other big name acts and has sung with Sugarland.

In addition, Robert J. Leary, the volunteer head coach and founder for ASU's western equestrian team, will serve as master of ceremonies and auctioneer for the fund-raiser event. Leary has worked with Triple R Horse Rescue in rehabilitating horses for adoption with the help of the ASU team.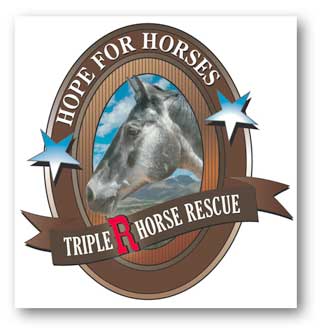 Triple R Horse Rescue, the only horse rescue in Cave Creek, Ariz., held the first Hope for Horses Gala in October 2013 and raised more than $20,000 to help advance the organization's mission to rescue, rehabilitate and re-home horses in its care.

This year's event also will feature dinner and silent and live auction items including a rare, one-of-a-kind war shirt. Interested donors can submit auction items for the event to Terilynn Meeker at 602.999.0794 or email terilynn@triplerhorserescueaz.com. Tickets are $75 and can be purchased at www.triplerhorserescueaz.com or via email at Sallie@triplerhorserescueaz.com. The Carefree Resort and Conference Center in Carefree, Ariz., is located at 37220 Mule Train Road.

Triple R Horse Rescue is a 501(c)3 organization that rescues, rehabilitates and re-homes horses surrendered to its care. The organization, which is run 100% by volunteers, relies on support from the community to fulfill its mission. In the past three years, the organization has re-homed more than 100 horses.

For more information about Triple R Horse Rescue and the Hope for Horses Gala visit their website at triplerhorserescueaz.com.