BY LAURYN HALVER | AUGUST 6, 2014
Kiwanis soon to open doors of new Carefree Marketplace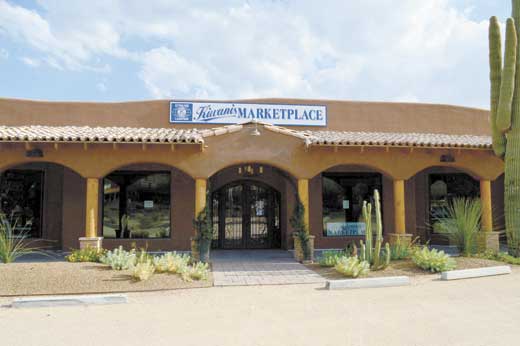 CAVE CREEK – Kiwanis Club of Carefree has been working to move merchandise from their old marketplace into their new one since the beginning of July. Their grand opening will be on Wednesday, August 20 from 9 a.m. – 1 p.m.

If you are unfamiliar with Kiwanis, they are a "global organization of volunteers dedicated to changing the world one child and one community at a time." Kiwanis Club of Carefree was founded in 1973 and has been working to aid children in the local area. Their programs include college scholarships, youth programs and annual science fairs, all of which are funded primarily by Flea Market and Marketplace sales.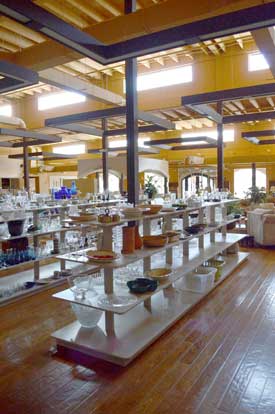 Kiwanis' current market place, 7171 E. Cave Creek Rd., just west of Tom Darlington Rd., is having a clearance sale August 6 – 9 from 9 a.m. to 1 p.m. The Flea Market on Saturday, August 16 however, has been cancelled.

Originally Kiwanis bought land on which to build a new facility but are now looking to sell the property after buying their new space.

The new facility is 16,000 sq. ft. as opposed to the 2,000 sq. ft. in the current facility. Volunteers have been working as early as 5 a.m. to set up the space. Some of the new additions to the building include camera security, 11 air conditioners and an archway connecting two of the rooms. For now, no construction will be done, just moving in donated merchandise.

The new facility is located at 6535 E. Cave Creek Rd., Cave Creek. If you have questions call 480-488-8400 or visit kiwaniscarefree.org.