JULY 23, 2014
Obituary: Jeannie Renda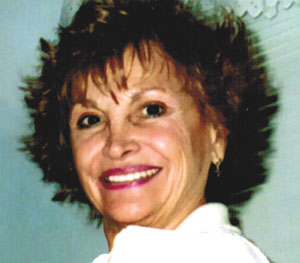 Jeannie Renda, 73, of Cave Creek, Arizona, passed away on Tuesday, July 8, 2014 at 11:32 a.m. at St. Joseph's hospital in Phoenix, Arizona.

A mass will be held at 5:30 p.m. on Friday, August 1 at St. Anthony's Church in Des Moines, Iowa. A dinner will immediately follow the mass in the church hall.

Jeannie was born in Des Moines to Albert and Mary (Fatino) Renda on December 3, 1940. She worked at the Polk County/City Assessor's Office for 22 years before retiring, later moving to Arizona in 2001.

Jeannie was a beautiful, generous, very spiritual woman whose faith guided her through life. She was a bright light who touched all those around her. Her smile and laughter lifted our spirits and brought joy to us all. We have lost a wonderful mother, grandmother, sister, aunt and friend.

Jeannie is preceded in death by her parents, Albert and Mary Renda, her granddaughter, Jessica Dale and her brother-in-law George Paletta.

Jeannie is survived by her children, Christina (Eric) Smith, Dina (Ernie) Looney, Greg (Kate) Harris, her grandchildren Nichole Dale, Alex (Chelsy) Dale, Nick Looney, Casey Looney, Gracie Harris, her great grandchildren Nathan and Deacon (Nichole's children), her brother Ralph (Pat) Renda, her sister Joyce Paletta and several nieces and nephews.

In lieu of flowers memorials may be given to St. Jude's Children's Hospital. Go to www.stjude.org/tributes or call 1-800-822-6344. Please use tribute #36327466.