JULY 23, 2014
Robot Building Camp offered by NM Championship B.E.S.T teams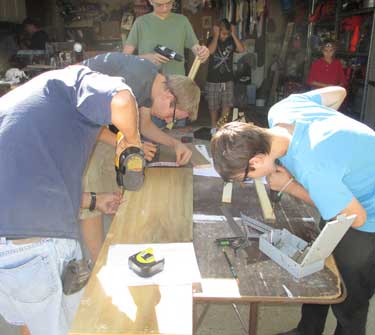 CAVE CREEK – Students 10 and older are encouraged to spend the summer's end thinking and creating at the Cave Creek/R4Robotics 2nd Annual Robot Building Camp. Students will learn basic tool safety, design a robot and compete with their team. With a new challenge for the robot, this year's game will be exciting! No previous experience necessary!

The camp will be held August 4-6, 2014 at the Light of the Desert Lutheran Church in Cave Creek. The cost of the 3 day camp is $120, with some partial scholarships available.

To register for camp visit www.r4robotics.org/arizona-camp-registration.html or call Shelly Gruenig at 505-715-7732.

Cave Creek Robotics and R4Robotics are both primarily homeschooled teams that compete in the Boosting Engineering, Science and Technology (BESTinc.org) competition every fall. They work together for this camp as a fundraiser for both teams and as a unique opportunity to serve the community of Cave Creek.

Last year, participants designed and built robots that mounted to a platform. This year, robots will have wheels and students will be driving them to compete.

Visit www.R4Robotics.org.