BY LINDA BENTLEY | JUNE 25, 2014
AG demands DHS cease and desist from transporting aliens to Arizona
'DHS was inexplicably moving them some 1,200 miles and simply releasing them here … rather than in Texas'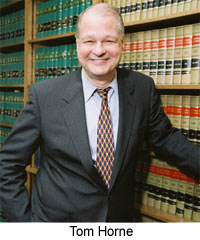 PHOENIX – On June 12, Arizona Attorney General Tom Horne sent a letter to Department of Homeland Security (DHS) Secretary Jeh Johnson demanding his agency cease and desist from transporting adult aliens and alien families apprehended in other states to Arizona.

Horne stated, "The action is a derogation of DHS's 'duty to control and guard the boundaries and borders of the United States against the illegal entry of aliens' under 8 U.S.C. § 1103(a)(5), and it harms Arizona.

Over the previous two weeks, Horne stated DHS has transported, and continues to transport, a significant number of illegal aliens who were apprehended in Texas into Arizona.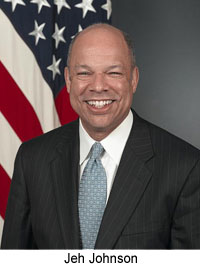 He said DHS didn't notify Arizona officials before it "undertook this inadvisable and irresponsible action."

Horne stated federal border patrol agents have been apprehending illegal aliens in Texas and Immigration and Customs Enforcement (ICE) and/or Customs and Border Protection (CBP) have been bringing them to Arizona.

The adult aliens brought to Arizona, including women accompanied by young children, have been dropped off by ICE or CBP at commercial bus terminals in Phoenix during triple-digit temperatures with no more than instructions to report to the nearest ICE office within 15 days.

Horne stated, "DHS's actions pose significant health and safety risks both for the people DHS abandons and the communities in which they abandon them."

Questioning why DHS was apprehending aliens in Texas and releasing them in Arizona, Horne said there didn't appear to be any lawful authority for such "arbitrary and injurious actions."

Pointing out transporting an alien under the same circumstances would be a federal crime under 8 U.S.C. § 1324(a)(1)(A)(ii) if done by a citizen, Horne stated, "It is far beyond the federal government's discretionary authority to detain or release a removable alien under Title 8 of the United States Code."

Horne also said the aliens were not being transported for purposes of detaining them in a federal facility in Arizona but rather "DHS was inexplicably moving them some 1,200 miles and simply releasing them here (outdoors in temperatures exceeding 100 degrees) rather than in Texas."

In order to alleviate community and law enforcement concerns created by DHS's actions, Horne asked DHS to furnish him with the following information:

1. The number of aliens transported to Arizona from Texas and left at bus stations since May 1, 2014;

2. The steps DHS took to ensure that none of these aliens were in need of medical treatment and that all of them were inoculated against communicable diseases;

3. The steps DHS took to ensure that none of these aliens were convicted criminals or engaged in smuggling or human trafficking at the time of their apprehension;

4. The steps DHS took to ensure that these aliens had sufficient financial and other means to avoid exploitation or the need for intervention by Arizona public officials in order to protect their safety and welfare; and

5. The steps DHS is taking to monitor their whereabouts and/or ensure that they will report to ICE offices for processing as instructed before they were released.

Horne closed by saying, "I trust that you are already well aware of the situation DHS has created in Arizona through its actions, and that you will respond quickly to remedy this serious problem."

Horne blames the Obama administration and called shipping aliens, who may be carrying communicable diseases, caught crossing the border in Texas to Arizona "bizarre."

He said, "If you catch people crossing the border, you're supposed to send them back to their country of origin, not send them to Arizona."

While the U.S. Border Patrol has admitted transporting aliens, including children, from Texas and dropping them off at Greyhound bus terminals in Tucson and Phoenix with orders to report to ICE, as of this writing, Johnson has not yet provided the information requested by Horne.

According to a report "Deportation Numbers Unwrapped" by the Center for Immigration Studies, of the 1.8 million aliens who are in removal proceedings or have already been ordered removed, less than 2 percent are in detention.

And, as of the end of July 2013, there were 872,000 aliens who had been ordered removed but who had not left the country.