BY DR. RICK | JUNE 18, 2014
Better healthcare for your employees AND lower costs
Greatly reduce emergency room visits to save 25 percent and more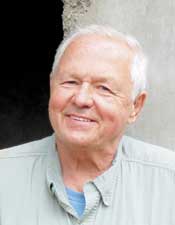 If you are feeling like most American business owners these days, the cost of healthcare for your employees is at or near the top of your list of primary concerns.

The ACA insurance marketplace operated by the federal government for the 36 states that opted not to establish their own insurance exchanges has been fraught with problems, making it difficult for people to sign up. Marketplace website sign up involves answering many personal and health questions leading some security experts to warn of possible identity theft as a result of complying with the new enrollment requirements. More than 45 million uninsured Americans are now unable to sign up because the open enrollment period ended March 31 and will not reopen until fall.

There is a bright light offering clarity in the midst of this complicated issue. Quest Global Benefits, a provider of healthcare cost containment services, offers a clear choice for improving the quality of healthcare while reducing the cost by up to 25 percent and more. Their services direct people to the proper level of medical care, wellness programs and education.

Employee health has a direct impact on a company's bottom line. Globally, companies need to recognize their employee's health and well being should be treated as a long term capital investment. This capital health investment in their workers will contribute globally to their entire company. A company cannot be healthy unless the people providing their product and services are.

Quest Global Benefits' short and long term strategy for companies is to provide them with a way to diminish their workman's compensation claims and increase worker productivity. We provide education to prevent occupational injuries and illness. If and when an incident occurs, we provide medical call center triage and capture and record the incident data. If the incident is reportable, we transmit the required "First Report of Injury" data to the appropriate state agency.

We also provide services to the employee and their families. These services reduce costs of the overall healthcare benefits package. This is accomplished by insuring improved worker and family health through preventive medicine, referral to the appropriate level of medical care and personal health education. We address existing conditions and provide wellness programs to better long term health objectives."

Quest Global Benefits' premier capability is Concierge Medical Triage – medical triage directing callers to the appropriate level of care by providing a 24/7 Triage and Education line. There are four levels of care: Emergency Room, Urgent Care, Convenience Office and Physician's Office.

Home Care is appropriate for many of the problems taken to the emergency department. It is estimated that 60 – 70 percent of all emergency department visits are not necessary and could be cared for in a less urgent care facility or at home.

Convenience Clinics are designed to provide fast, appointment-free health care for minor illness and injuries when you can not see your Primary Care Physician fast enough.

Urgent Care Centers are equipped to handle the same ailments that Convenience Clinics can handle and more. Consider using them when you may need more care than a Convenience Clinic provides and your Primary Care Physician is not available.

Emergency Rooms are designed for people with serious health events.

Concierge Triage will help a caller through the process of determining what level of care is needed to ensure for proper care and what needs to be done until the time of professional treatment and care.

For every 1,000 members, approximately 225 out of the average 350 annual Emergency Room visits can be saved. With an average Emergency Room visit cost of $2,000 there is a total possible annual savings of over $450,000.

Quest Global Benefits also delivers health education materials from the best "evidence based" medical content provider in the world via email and digital media, based on nurse triage.

If you are concerned about high quality, low cost healthcare you will want to explore this new opportunity to elevate the level of healthcare for you and your employees while reducing costs 25 percent and more. Please call 855-733-7794 or visit questglobalbenefits.com.
Quest Global Benefits is dedicated to quality, compassion, integrity and lowering healthcare costs with every offering in their portfolio. Founder Dr. Rick R. Redalen, a man with a deep and enduring sense of caring for his fellow humans, has decades of practice as a physician and entrepreneurial experience as founder and former Chief Medical Officer of ExitCare.