BY MARIELLE D. MARNE | JUNE 18, 2014
Shades and shutters and sunscreens, oh my, all at PSI Window Coverings
SCOTTSDALE – Need more reasons to shop PSI Window Coverings other than it is the largest Hunter Douglas showroom in Arizona? How about the fact Hunter Douglas products are made in the USA? Or the Right Choice Promise? Not completely, totally, utterly happy with your new blinds? Hunter Douglas gives you 21 days to decide, and if not, swap out for a nominal fee. (Details at psiwindowcoverings.com) With backing like that, along with a summer "Fashion in Motion" sale going on (rebates to $100/unit 'til Sept. 15), why haven't you stopped in?

Owner Phil Igneri has every type of window covering available in his showroom. You can see fabrics, colors, try mechanisms, test remotes. Most popular right now are roller shades, for those who want a clean yet stylish look. And since sliders often challenge homeowners, Ingeri has options on display to remedy covering ubiquitous sliding glass doors. His salesforce is experienced, talented and genuinely enjoys what they do, so they are eager to share their knowledge and vision to beautify your home (or business), old or new-build.

What some homeowners may not realize is when buying a house in a fledgling community, you're not limited to its design showroom. Consider PSI Window Coverings for higher quality coverings and staff can show you how you can incorporate the cost into your mortgage, just like they do at your neighborhood design center. Not only do you get superior products (backed by Hunter Douglas' warranty), you'll get something unique that not every neighbor has!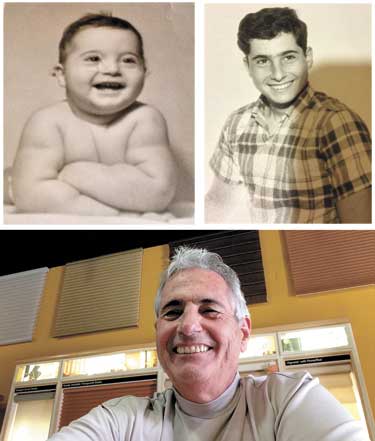 Decide this is the year you make a bold statement. Prove that form can definitely meet function. Shield your home from sun, yet show off your style! Visit PSI Window Coverings at 7255 E. Adobe Dr. #115 for your one-stop-shop shade and AV (showroom shared with Desert Valley Audio Video) needs. Phone 480-443-0203 for hours or directions.

Phil Igneri (left), who has represented Hunter Douglas for 25 years, chuckles when he says after all those years,"he's still smiling and still chubby!"