BY LINDA BENTLEY | MAY 28, 2014
U.S. Consulate General issues emergency warning for Nogales, Mex.
El Paso investigates "Plata-O-Plomo" billboard vandalism with hanging mannequin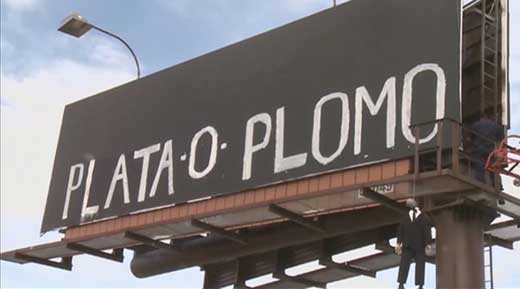 WASHINGTON – On Sunday, May 25, the U.S. Consulate General issued an emergency message regarding travel in and around Nogales, Mexico.

Due to credible threat information the consulate urges U.S. citizens living in or visiting the northern part of the state of Sonora to take highest precautions for their personal safety.

The U.S. Consulate General also encourages citizens who live in or visit the region to "Follow Us" on Twitter or "Like Us" on Facebook to receive the most current security information available.

The consulate also strongly recommended U.S. citizens traveling to or residing in Mexico enroll in the Department of state's Smart Traveler Enrollment Program (STEP), which will provide the latest security updates and makes it easier for the U.S. embassy or nearest U.S. consulate to contact you in an emergency.

For those without internet access, enrollment may also be completed at the nearest U.S. embassy or consulate office.

The State Department's website provides current Travel Warnings, Travel Alerts and Worldwide Caution with country-specific information.

The warning comes days after two billboards in El Paso, Texas were vandalized and painted over in large letters to read "Plata-O-Plomo," which means silver or lead, along with a mannequin wearing a suit and tie hanging by a noose.

In Ciudad Juarez, just across the Mexican border from El Paso, drug cartels have hung real bodies from overpasses.

While investigators in El Paso are questioning whether the vandalism might be the work of activists condemning the war on drugs, in Arizona, Pinal County Sheriff Paul Babeu knows firsthand of the real threat Mexican drug cartels pose with 75-100 lookout posts to assist with drug and human trafficking within his jurisdiction, as the violence spills into his county.

In 2010, Babeu stated he no longer has control over parts of his county and areas once popular for family hiking and off-road recreation now have government signs warning American citizens of the drug and human smuggling elements in the area, which is also where U.S. Border Agent Brian Terry was murdered.