MAY 14, 2014
In recession's ebb, boaters embrace frugality
About three in four boat-owning families have household incomes of less than $100K annually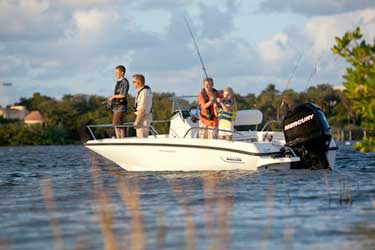 ALEXANDRIA, Va. – Nearly five years after the recession's arguable end, the summer recreational boating season in America has returned, and with it, the country's boat owners have embraced a new sense of frugality. There's a large misperception that boaters are "rich", but hard data proves that boat owners are mostly middle class – at least in the U.S. – says Boat Owners Association of The United States (BoatUS). And now, more than ever, boaters are doing everything they can to save on the family boating budget.

"When the recession hit, the reality was that most owners didn't get out of boating and instead, chose to save by making shorter trips or running the engine less, teaming up with friends for fishing trips, or other cost-saving measures," said Scott Croft, BoatUS vice president of public affairs. As part of its membership program the advocacy and services group offers discounts on fuel, slips, repairs and other marine services, and Croft said the discount program has become a top member benefit.

"Our members tell us that looking out for their interests on Capitol Hill, or providing boat towing services, has always been important," said Croft. "However, helping them stay in boating by saving money is now more valuable to a larger group of boat owners."

BoatUS members pay less for gas – from $.05 to $.10 off each gallon of fuel at 375 "BoatUS Cooperating Marinas." Croft says the cost of a BoatUS or BoatUS Angler membership ($24/year) can sometimes be recouped after just one fill-up. BoatUS' Cooperating Marinas also offer discounts on up to 25 percent off transient slip fees – essentially four nights for the price of three – and up to 15 percent on boat and engine repairs. About 1,050 businesses and service providers, from sail lofts and engine shops to fishing guides offer a BoatUS member discount.

Local BoatUS membership discounts can be seen on a map at BoatUS.com/ServiceLocator. For BoatUS membership information visit BoatUS.com, or, for anglers, BoatUS.com/Angler.