APRIL 30, 2014
You didn't miss it – Carefree Kiwanis Flea Market is Saturday, May 3!
The April 26, 2014 Carefree Kiwanis Flea Market was postponed (due to stormy weather) until this Saturday, May 3, 8 a.m. to 1 p.m. "Merchandise is overflowing our storage at the Carefree Kiwanis Flea Market and Marketplace, including quality furniture, great clothes, western décor, art, kitchen and household items, and more," said Carefree Kiwanis Marketplace Chairperson Anne Hilton, "We'll be bringing it all out on Saturday."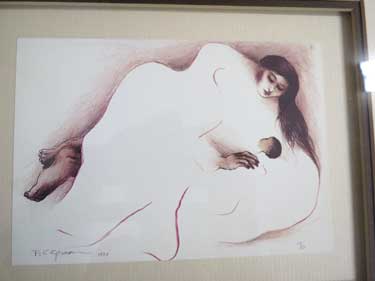 "Specials at the sale include 50% off clothing," said Hilton, "50% off selected art and clearance prices on selected vintage and collectible items."

"We also have extraordinary signed numbered prints available," Hilton pointed out, "an RC Gorman lithograph and two prints from America's bi-centennial signed by the artist and by former President Gerald R. Ford."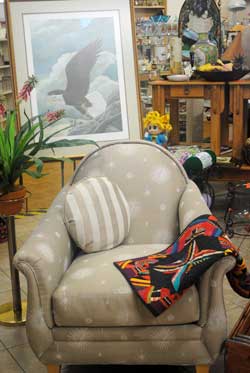 Treasure hunting is easy at the Flea Market and Marketplace, because the Marketplace is located at 7171 Cave Creek Road, Carefree, Arizona 85377, across the parking lot from the Flea Market. Look for the large Kiwanis Club of Carefree Marketplace signs. The Marketplace is open Wednesday, Thursday, Friday and Saturday 9 a.m. to 1 p.m.

The Carefree Kiwanis Flea Market is located at Dave Anderson Memorial Building, 7177 E. Ed Everett Way in Carefree, Arizona 85377 (southwest corner of Tom Darlington and Cave Creek Road).

Cash, credit cards and checks (with I.D.) will be accepted. All proceeds benefit the Youth Programs of Kiwanis Club of Carefree, a 501.c3 organization. To schedule a donation pick-up, volunteer at the Flea Market warehouse or join the Carefree Kiwanis, please call the Kiwanis Club of Carefree at 480.488.8400 or visit www.kiwaniscarefree.org.