APRIL 16, 2013
Obituaries

Kurt Paul Skowronek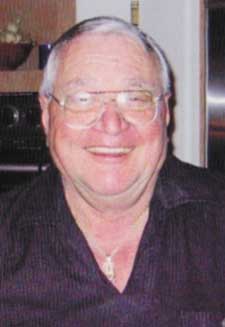 Kurt Paul Skowronek, 84, of Carefree, Arizona, passed on to the other side unexpectedly on Thursday, March 27, 2014.

He was born December 20, 1929 in Monchengladbach, Germany to Paul and Hedwig Skowronek. He was the oldest of three children. As a young man, Kurt worked as an apprentice cabinet maker and achieved Master Craftsman.

Kurt immigrated to Canada in the mid-1950s where he married and raised his two daughters. In 1972, he moved his family to Las Vegas to pursue his career. He soon opened his own small cabinet shop and grew it to a very successful architectural design millwork shop, K & S Design. He retired in 1995.

Kurt remarried and moved to Arizona where he built a beautiful home and he and his wife created their own heaven on earth. He continued his woodworking as a hobby until a few years ago.

He is survived by his wife Kiki, his daughters Simone and Elke, his granddaughter Nicole, his great grandchildren Josalynn, Leah, Kaiden, and Dominyk, his sisters Ellie and Hildegard, and his wife's children, Larry, Cristina, and Barbara and their families. Kurt will be dearly missed by his family and friends. We love you!