BY MARIELLE D. MARNE | APRIL 16, 2014
Joan Philpott turns clients' property dreams into reality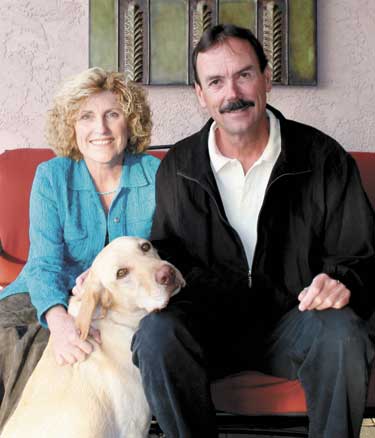 Life has a way of hinting at your destiny. Coldwell Banker's Joan Philpott knew where her career path would lead when she moved 12 times with husband Peter and their family. (They've lived in two countries and four states!) Her own experience with real estate agents revealed certain deficits and Philpott knew if she became a Realtor, she could do better.

Twelve years later, not only her clients sing her praises (from www.joanphilpott.com: Joan was absolutely fantastic! Joan Philpott is an exceptional Realtor. Working with Joan was truly an amazing experience and much more than just helping us find our dream home ... Joan Philpott was absolutely outstanding in guiding us to find our dream home in Gold Canyon and we would highly recommend her to anyone looking to purchase a property!) but those in the industry recognize her as one of the hardest working Realtors around. Thus it's no wonder why referrals are the mainstay of her business.

Joan has been busy enough that husband Peter decided to reactivate his RE license and join her so she/they can continue to offer stellar customer service. (Philpott recently won a merit award for outstanding customer service through Coldwell Banker Residential Brokerage.)

Given Philpott's tenure in real estate, she's experienced all types of markets – sellers', buyers', foreclosures, short sales. "The ups and downs have been historic," she said. Given the plethora of short sales in the past, Philpott is a particularly savvy negotiator, so if you find yourself or a property you wish to purchase "underwater," give her a call. She prides herself on truly listening to clients and understands their unique needs. Philpott believes everyone deserves equal treatment and offers an extensive marketing plan whether your home is worth $200,000 or $2 million.

Phone Joan Philpott of Coldwell Banker Residential Brokerage at 480-620-4341 for all your real estate needs.