BY MARIELLE D. MARNE | MARCH 19, 2014
Summit Diner serves up top quality food, with breakfast all day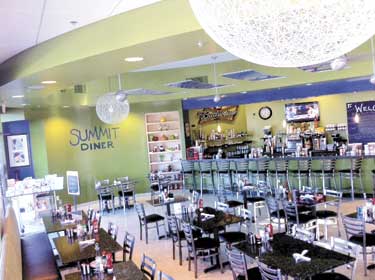 SCOTTSDALE – Apparently word is out that the Summit Diner is the in place to eat! Owner Joe Kapidani said his VIP Club membership has soared to almost 3,000 members! If you're not familiar, sign up pronto, as every $60 spent earns you $10 to spend on your next meal. Not only that, but you receive a free birthday and/or anniversary meal (up to $11) as well.

Kapidani wants neighbors to think of Summit Diner as their go-to place for healthy, homemade food created from only the freshest ingredients. And because all entrees are from scratch, the chefs don't mind tweaking to taste, just ask!

The diner is open seven days a week, 6 a.m. to 9 p.m., but don't worry if you sleep in late one morning – breakfast is available all day, every day. Matter-of-fact, anything on the menu can be requested any time of day. Some favorites are Eggs Benedict, Reuben sandwiches, bagels and lox. Pancakes are always a hit. "We had a table of six come in for dinner and everyone ordered pancakes," Kapidani said. A Sunday special is apple pancakes. Yum!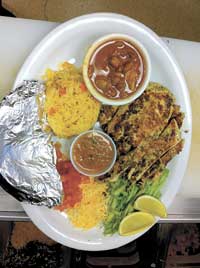 There's a cozy outdoor patio where dogs are welcome. (The diner even supplies fresh water for your pooch.) It's also available for parties, meetings, any gatherings up to 50 folks. Once you've picked your fare, see menu at www.summitdineraz.com or download app, phone ahead to save the date, then let Kapidani and his amazing staff handle the rest.

Other perks at Summit Diner? Free Wi-Fi, a full bar with daily happy hour from 2-6, $1 off wine, $2 off mixed drinks, attentive service, welcoming atmosphere. "We treat everyone like family," Kapidani added.

So if you want delicious home cooked comfort food or just comfort in knowing ordering breakfast for dinner won't be frowned upon, visit Summit Diner at 32531 N. Scottsdale Rd. Call them at 480-575-6562 and see Sonoran News ad for discount coupon.