BY MARIELLE D. MARNE | MARCH 19, 2014
Improving lives, one patient at a time at Improve Weight Loss and Wellness Center
SCOTTSDALE – At Improve Weight Loss and Wellness Center, it's not about counting calories or numbers on a scale. It's a change in mindset; it's a journey, explained Loretta A. Hayko, MSN, CCNS, FNP-C, who, along with her husband Steve, owns and operates the facility.

Clients have success because the Haykos know one size does not fit all. Treatments are tailored to each person. Loretta, a nurse practitioner, does a thorough interview the first session. Her goal is wellness for everyone, and when you make strides toward good health, the weight naturally comes off and people feel better.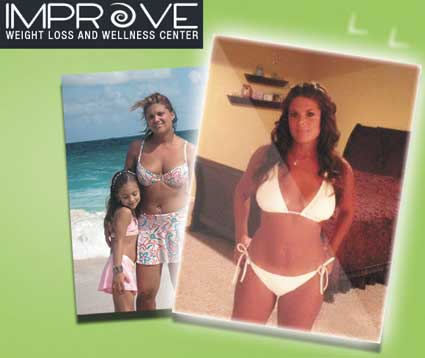 Rita from Scottsdale shared, "Loretta and her staff have changed my life. I've lost over 30 pounds and can finally feel good about myself. I am no longer tired, my diet is the best it's ever been, and I feel GREAT!"

Not only are the results stellar, but Loretta knows patients' time is valuable. "We're a stickler for time," she reiterated. "If you have a 9 a.m. appointment, you'll be seen at 9:00."

Clients range in age from 18 to 82, slightly more woman than men, all with various reasons – preventing diabetes, avoiding hypertension, not feeling optimal, shedding pounds, eliminating the need for certain meds – for visiting Improve Weight Loss and Wellness Center. All have seen results, all have been satisfied, countless have referred friends/family. Becky summed it up with, "There are many wellness centers out there these days ... but none with the team of knowledgeable, supportive and genuine women of Improve." You know a program is doable when "cheat days" are allowed! And if you cheat on your own, Loretta understands. "Let it go, look forward and get back on track," she'll encourage.

Learn more at improveweightlosscenter.com or visit on Facebook. Improve Weight Loss and Wellness Center is located at 8575 E. Princess Dr., Ste. A-109. Phone 480-563-9355 for an appointment that can truly change your life!