BY LINDA BENTLEY | MARCH 12, 2014
Hogs 'N Horses owner arrested on variety of charges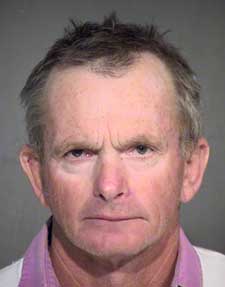 CAVE CREEK – Collin Leroy "T.C." Thorstenson, 57, owner of the Hogs 'N Horses Saloon, located at 6705 E. Cave Creek Road, Cave Creek, was arrested on Sunday, March 9 by Maricopa County Sheriff's deputies in the wee hours of the morning on charges of indecent exposure, driving under the influence with a blood alcohol content of .08 or more and assault – touched to injure, all misdemeanors.

Thorstenson was booked into Maricopa County Jail but was released on bond later that same day.

He is scheduled for arraignment at 1:30 p.m. on March 24 before Justice of the Peace Clancy Jayne.

Details of his arrest were unavailable at press time and it's not clear why, but it appears his case was forwarded to Jayne's Desert Ridge Justice Court rather than the newly consolidated Cave Creek/Carefree Municipal Court, the proper venue for misdemeanor crimes.

Jayne has been reprimanded five times now by the Arizona Commission on Judicial Conduct since he was first elected in 2008.