MARCH 12, 2014
FAR wine tasting fundraiser
DATE: Sunday, March 30
TIME: 3 – 5 p.m.
TICKETS: $20/person; $35/couple. Tickets can be purchased in advance or at the door day of the event. Cash or checks accepted. Checks to be made payable to Foothills Animal Rescue.

For your generosity, you will:
• Taste 4 wines; additional wines (glass or bottle) and beers available for purchase
• Eat an assortment of appetizers
• Listen to music by the popular, talented "The New Deal"
• Demonstrate your love for animals

Vino 100 at Tuscany Village Center, 30835 N. Cave Creek Road.
MARCH 12, 2014
Sixth Annual "Pasta For Paws" April 3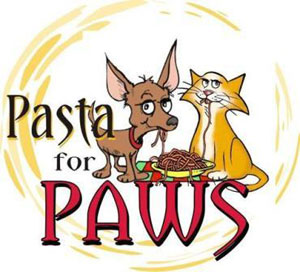 Enjoy a pasta dinner, silent auction, balloon pop prizes, bake sale and more! Tickets are $25 and available in the FAR Shelter or online at www.foohillsanimal.org. Get yours today – they go fast!! If you have a silent auction donation, or wish to donate gift certificates for the balloon pop prizes, please contact Eddie Nichols at 602-326-8510 or eddie.nichols@foothillsanimal.org. A tax donation receipt will be made available. We thank you, and the animals thank you! The event will be held at 6 p.m. at Harold's in Cave Creek.
MARCH 12, 2014
BLM offers wild horses and burros for adoption in Florence
PHOENIX – The Bureau of Land Management (BLM) is seeking good homes for wild horses and burros during its upcoming adoption to be held March 14-15, 2014, in Florence, Arizona. An opportunity to see and adopt these animals will take place at the Florence Wild Horse and Burro Holding and Training Facility.

The BLM anticipates having 25 wild horses, 10 wild burros, 3 saddle-trained horses and 2 pack-trained burros available for adoption. These animals are truly unique, embodying the best characteristics of endurance and agility.

Burros, noted as great for packing, make exceptional guard and companion animals. Since its Adopt-a-Wild Horse or Burro program began in 1973, the BLM has successfully found homes for more than 207,000 animals into caring environments.

Adoption Weekend Schedule:
• March 14 – Friday Preview: 8 a.m. to 5 p.m.
• March 15 – Saturday Adoption: 9 a.m. to 5 p.m.

Adoption is on a first come, first select basis for approved adopters. The adoption fee for untrained animals is $125. An additional training fee applies to gentled and trained animals. The fee is determined by the level of training, and ranges between $200 and $700.

Qualified adopters have an opportunity to "Adopt-A-Buddy" wild horse for an additional fee of $25.

Adoption fees may be made by cash, check, or major credit card and must be processed immediately after selection. BLM staff will load each animal, with the adopter's halter and lead rope, into a BLM-approved trailer provided by the adopter.

Even those who don't plan to adopt are welcome to come view the animals and learn about the adoption process. You can also watch BLM Wild Horse and Burro videos, on the BLM YouTube site. Stories about successful adoptions can also be read on the BLM's national website, www.blm.gov.

To reach the adoption site, take US 60 to Exit 212/SR 79, south 16 miles to E. Butte Ave., east 1 mile to the Holding and Training Facility – follow signs.

The BLM offers wild horses and burros gathered from public lands in the West to qualified adopters who must demonstrate humane care for the animal for a year in order to apply for title.

To qualify to adopt, you must be 18 years of age, have approved facilities to keep the animal(s), and proper transportation home for the animal(s) from the adoption site. For more information and adoption qualifications, call the BLM at 1-866-4MUSTANGS (1-866-468-7826) or visit www.blm.gov/az/.