BY JOSH CHESLER | MARCH 5, 2014
Cartwright family has lasting impact on Cave Creek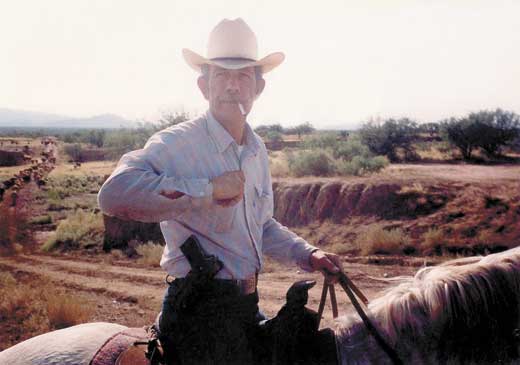 With the recent passing of Jack Cartwright III, a piece of Cave Creek history is gone. "Jack was very much a part of the history of the area," said Evelyn Johnson, executive director of the Cave Creek Museum. "We might not be here today if it wasn't for the Cartwright family; they got us through those lean years."

To understand the importance of the Cartwright family, it's necessary to realize Cave Creek began as a military cavalry station in 1870 before becoming a haven for miners in 1873. When Reddick Jasper Cartwright brought his family to Cave Creek in 1882, he brought his cattle ranching business with him, buying 65,000 acres near Seven Springs, which he named Cartwright Ranch.

Cartwright Ranch would go on to be one of the biggest ranches in the Southwest and would help keep Cave Creek on the map as a ranching town when the miners left after the gold rush died out. While mining was never intended to be a lasting industry for Cave Creek, Johnson believes the Cartwright family's ranching business was instrumental to the formation and continued existence of Cave Creek. "Cartwright Ranch kept ranching alive and sustainable in Cave Creek. If you don't have something to sustain, the town doesn't exist."

Even after Cartwright Ranch was sold and ranching ceased in 1980, the Cartwright family continued to leave their mark on the area. "I think Jack would want people to remember they can just go about leading their lives and still have an impact, it's not something they have to set out to do," said Johnson. She added, "Jack was a wonderful man. He was soft-spoken, but you listened when he told you something. I heard he could yell when he wanted to, but I never heard him raise his voice over anything."

Among the memorabilia and artifacts in the Cartwright family's exhibit in the Cave Creek Museum is the empty space where the Cartwright Ranch branding iron normally rests. According to Johnson, the iron is still used and was borrowed by Jack over a year ago. "He always told me 'I'll get it back to you next week' or 'I'll give it to you next month.' I finally got it back, but it was after Jack passed."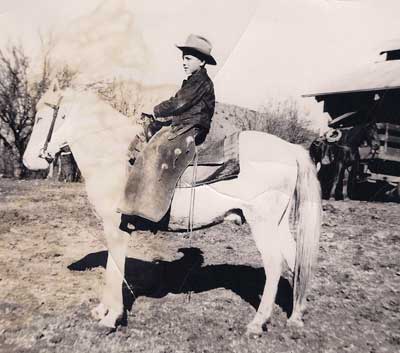 One of the things Johnson said she will always remember about Jack is his western hospitality. "Jack was a true cowboy gentleman. Not only would he reach up and touch his hat when a woman walked into the room, but he would take his hat off out of respect," said Johnson.

Despite Jack's passing and Cave Creek's ranching industry being gone for over 30 years, Johnson believes the Cartwright family's mark on the town will still be visible for quite some time. "Cave Creek has a wonderful tapestry of history," said Johnson. "The most vibrant thread in the whole tapestry is that of the Cartwright family. They couldn't be nicer people."

Cave Creek Museum will hold a memorial service for Jack on March 8 at 10 a.m. in the historic church just behind the museum. Johnson will also be announcing at the service that Cave Creek's town council has voted to change the name of Bella Vista Loop, the road separating the Buffalo Chip Saloon and Harold's Corral, to Jack Cartwright Pass.