MARCH 5, 2014
"Homes Through Time" tour set for Sunday, March 16
Diverse architecture focus of Museum's 2014 Tour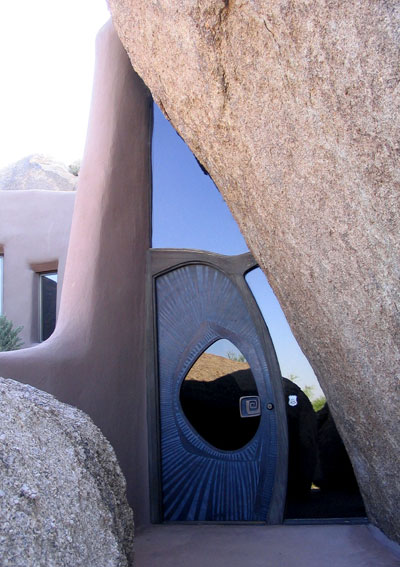 CAVE CREEK – Mark your calendar for Sunday, March 16, 2014 to attend Cave Creek Museum's "Homes Through Time" Home Tour. The popular event takes place from 10 a.m. to 4 p.m. and serves as one of the Museum's biggest fund-raising events.

This year's tour features four unique homes that range from Western traditional to unconventional:

Boulder House, owned by the Fort McDowell Yavapai Nation. This widely-acclaimed Boulder House was designed by Charles E. Johnson around, over and under enormous outcrops of weathered granite and was featured on the cover of Architectural Digest.

Bowman Home: This charming classic southwest home is warm and welcoming, but its enchantment is the compelling array of Indian artwork that is wonderfully displayed along with the owner's own skilled paintings and portraits.

Collins Home: Geometry was never more inviting nor comfortable. This unique Black Mountain home with stunning views covers all the angles of compact living, creating energetic conviviality and dynamic interest.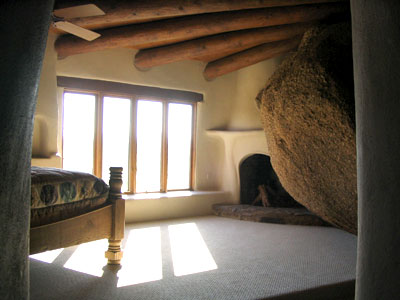 The Tyrol Home: Elegance and relaxed ranch lifestyles blend beautifully in this inviting southwest home on 18 acres near the creek.

A self-guided tour, the event provides the flexibility to choose which homes you want to see. The Museum will provide a pamphlet that serves as your ticket and includes the history and a detailed description of each home. Docents will point out additional aspects of each home and provide additional information of interest. Once you have your admission pamphlet, you can start the tour at any of the four homes.

Tickets can be purchased online at www.cavecreekmuseum.org, at the Museum, 6140 Skyline Drive, or with credit card by phone. Tickets will not be available at the homes.

Advance tickets cost $30 per person. The Museum will open early at 8 a.m. on Sunday, March 16 to sell tickets, which cost $35 the day of the event. No pets, food or beverages, or photography will be allowed within the homes and no children under the age of 12 will be admitted. Please note that some of the homes are on uneven terrain and may not be handicap accessible.

For information, call (480) 488-2764 or visit www.cavecreekmuseum.org.