BY MARIELLE D. MARNE | MARCH 5, 2014
Tune up with AC by J and ask about Honeywell's new Wi-Fi thermostat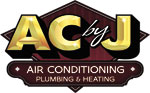 Before we know it, spring will morph into summer and we'll be relying heavily on our AC. Because air conditioning is so vital in Arizona, be certain to service your unit to assure optimal performance. Currently, AC by J is offering its $59.95/unit spring tune-up special. The certified and trained professionals adhere not only to APS/SPR standards but they also perform AC by J's own 12-point check! Just one of the many reasons AC by J has earned an A+ from the Better Business Bureau.

If you want to stay cool and BE cool, when your AC by J tech finishes your HVAC tune, ask about the newest technology - Honeywell Connected Thermostats. (For in-depth details, see http://phoenixacbyj.com/honeywell-wi-fi-thermostats) Access your thermostat anytime, anywhere, through a Smartphone, tablet or computer.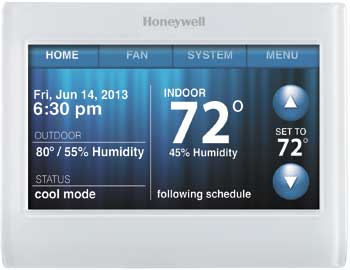 While programmable thermostats were once all the rage, Honeywell's Wi-Fi system allows greater control of one's heating and cooling. For instance, your temperature may be set higher while you're at work from 9 to 5, but what happens if you go for happy hour and don't arrive home until 10 p.m.? Your AC has been running for five hours with no one home! With Honeywell, the touch of a button will let the AC know to come on later – when you need it. The system will also alert for temps out of the norm, if, say, your system has failed or the power is out, and send an email.

While it's tempting to look online for comparable thermostats, consider this. Buying and installing yourself limits you to a year warranty. Call AC by J, have their team install a Honeywell thermostat and they'll guarantee the product (parts and labor) for five years. Plus, they'll walk you through what you need to know and set up your free apps. This system is ideal for folks with second homes in the desert foothills since they can keep an eye on their place no matter where they are throughout the globe! If something does go wrong, the thermostat stores the alert providing HVAC techs the "inside scoop" to fix the unit more swiftly.

Given how much more efficiently you can run your heating/cooling systems, it's quite possible to recoup the initial cost of the Honeywell Connected Thermostat within the first year. Wi-Fi thermostats also work well in commercial settings if owners or employees forget to turn up the temps after hours. Call AC by J at 480-422-4335 to discuss various models and benefits of a Wi-Fi thermostat or for any of your HVAC and plumbing needs.