FEBRUARY 26, 2014
The School of Ballet Arizona presents Student Showcase March 1 - 2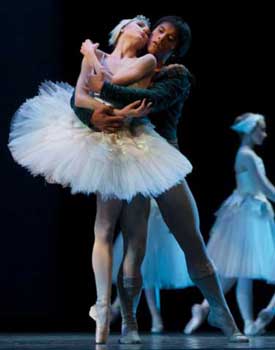 The School of Ballet Arizona is thrilled to present a Student Showcase at the Dorrance Theatre at Ballet Arizona. This showcase will feature two works choreographed by Carlos Valcárcel especially for the School; Glinka Variations for levels 5 and 6 along with a solo piece with music of the famous Summertime by Gershwin. The Pre Professional Program will close the performance with Paquita divertissement staged by Ballet Arizona Rehearsal Director Maria Simonetti and Carlos Valcárcel. We are also excited to include in this showcase our longtime partner Arizona School for the Arts and their highest level ballet students of the Corps Intensive class as they join us to perform Rigaudon at both of the evening shows.

Tickets are $25 each Click Here for Tickets.

Ballet Arizona Box Office: 602.381.1096 Monday – Friday, 9 a.m.-5:30 p.m.