FEBRUARY 12, 2014
Spring Training Festival returns to celebrate America's love affair with baseball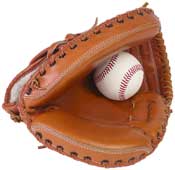 In America's love affair with baseball, Scottsdale's Spring Training Festival is like the season's first kiss.

The festival takes place from noon to 5 p.m. Saturday, Feb. 22, on the Scottsdale Civic Center Mall.

Admission is free to this award-winning event that combines the past, the present and the future of baseball in fun and unique ways.

The past comes to life through an historic memorabilia collection from the Arizona Spring Training Experience and Cactus League Hall of Fame.

The present is celebrated by Scottsdale's two "home teams" – the San Francisco Giants and the Arizona Diamondbacks. The teams will host fun, family-friendly interactive exhibits, sell tickets to upcoming spring training games and provide a variety of other information about the upcoming season.

Representatives from other Cactus League cities also will be on hand.

Visitors can take a glimpse into baseball's future through Science of Baseball interactive experiments and exhibits put together by the Arizona SciTech Festival.

A number of MLB Hall-of-Famers will be at the festival to sign autographs and reminisce with fans, courtesy of the Fergie Jenkins Foundation.

But this year's lineup doesn't end there. The festival also includes a rock music showcase sponsored by Rock 'n Roll High School and the Cactus League Hot Dog Showdown, a taste competition featuring some of the Valley's finest and most unique ballpark food.

A variety of other sports-themed exhibits, plus food and merchandise vendors round out what is sure to be a grand-slam way to celebrate the start of another Cactus League season.

All proceeds after expenses will go to The Miracle League of Arizona, a non-profit Scottsdale organization dedicated to providing a safe, successful and enjoyable baseball experience for children, teens and adults with disabilities or special health care needs.

Learn more about The Miracle League of Arizona at www.mlaz.org.

For more information on the Spring Training Festival, visit: www.SpringTrainingFestival.com.