FEBRUARY 5, 2014
Spur Cross Reunion set for Friday, Feb. 28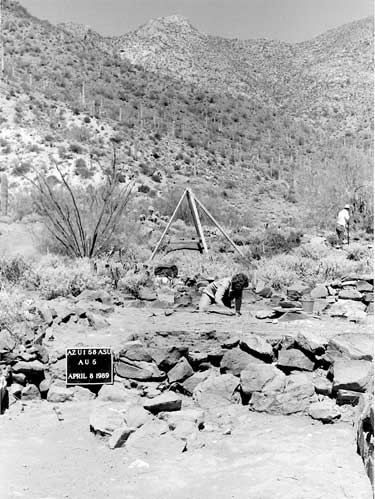 CAVE CREEK – Were you one of the "dudes" who stayed at the Spur Cross Ranch when it was a dude ranch? Were you part of the crew from Arizona State University and local volunteers from the Desert Foothills Chapter of the Arizona Archaeological Society who conducted archaeological excavations in the 1980s? Were you part of the Preserve Spur Cross organization or did you vote to tax yourself to preserve it?

Cave Creek Museum is hosting a Spur Cross Ranch Reunion on Friday, Feb. 28 from 4:30 to 7 p.m. The unprecedented event is being planned for anyone who was involved with the preservation of this beautiful desert land. Guests will have a chance to reconnect, renew friendships and see exhibits of artifacts from the Spur Cross excavations. Light refreshments will be served.

"We're inviting anyone who has a deep appreciation for this special desert preserve, including docents and rangers on the Spur Cross Ranch Conservation Area (SPCRCA), hikers, and those who just gaze at Elephant Mountain and take pleasure in knowing it will be preserved for the birds, beasts and humans for all time," said Sue Mueller, Cave Creek Museum board president.
Cave Creek Museum is located at 6140 Skyline Drive, in Cave Creek. Call (480) 488-2764 or visit www.cavecreekmuseum.org.