FEBRUARY 5, 2013
Obituary
Ruth M. Stevens 1927 – 2014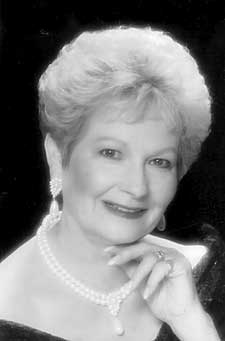 Ruth Stevens, a resident of Carefree, Ariz., passed away on January 8, 2014. She loved life and was a friend to all. Ruth was born in Arthur, Texas and grew up in Pleasantville, New York. She was a graduate of Mary Washington College in Virginia and worked for Texaco Co. in New York City.

Ruth met her husband, Hugh Stevens, on a blind sailing date on Long Island Sound. They married in 1954.

Ruth was a member of Soroptimist International, Carefree Chapter, and enjoyed the organization very much.

Ruth is survived by her husband, Hugh Stevens, former mayor of Carefree. She also has two sons; James Stevens of North Andover, Massachusetts and John Stevens of Gilbert, Arizona; one daughter, Cathy Dellios of Fountain Hills, Arizona and four grandchildren.

Donations in Ruth's memory can be made to the Foothills Caring Corps of Carefree.

A special "Goodbye to Ruth Stevens" will take place Saturday, Feb. 8, at 10 a.m. in Maitland Hall at the Good Shepherd of the Hills Episcopal Church, 6502 E. Cave Creek Rd., Cave Creek, Ariz.