FEBRUARY 5, 2014
Sixth annual "Pasta for Paws" fundraiser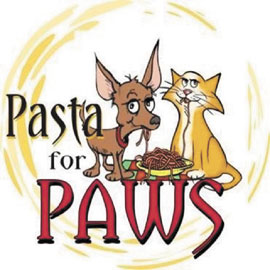 The signature fundraising event, "Pasta for Paws" will be held on April 3 from 6 – 9 p.m. Join them for a night of pasta, fabulous silent auction items, balloon pops and fun with your fellow friends and animal lovers!

Tickets are just $25 and will be available for purchase at the FAR Shelter, located at 23030 N. Pima Road, Scottsdale (west side of the road, south of Pinnacle Peak). Balloon Pops will be sold at $10 each - all balloon pop items are valued at $10 or greater.

Tickets can also be purchased online at www.foothillsanimal.org

If you have a silent auction donation, or wish to donate gift certificates for the balloon pop prizes, please contact Eddie Nichols at 602-326-8510 or eddie.nichols@foothillsanimal.org. A tax donation receipt will be made available. FAR thanks you and the animals thank you!
FEBRUARY 5, 2014
Equine Lameness
The horse symbolizes character traits such as intelligence, energy, and strength. What happens when yours adopts uncharacteristic behaviors of limited mobility and weakness? Though equine lameness is a problem seen in many horses during their lifetime, there are ways of preventing and treating it to help your horse be healthy.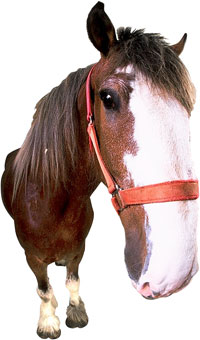 Equine lameness, or limping, has various different causes. "Some of the common causes are due to a traumatic event, a performance induced injury or a wear and tear type injuries causing arthritis or bone spurs in joints termed osteoarthritis," said Dr. Robin Dabareiner, Associate Professor at the Texas A&M College of Veterinary Medicine & Biomedical Sciences.
"There are also some causes of lameness that young horses are born with termed, 'developmental bone disease,' where the cartilage and bones do not form correctly. "

Noticing that your horse is limping or moving irregularly is an obvious way to detect lameness. A horse used for barrel racing, for instance, will, all of a sudden, quit wanting to run the barrel correctly. The next step would be for the owner to seek help from a veterinarian, who will then observe his movement and perform nerve blocks to determine which area of the leg is hurting.

"After localizing the source of pain, diagnostic imaging is the next step," said Dabareiner. "Using radiographs (x-rays), ultrasound, or MRI, we can look at images of the area to see what is causing the pain."

Treatments for lameness can include anything from rest and anti-inflammatory medications to joint injections with cortisone to surgery.

In order to prevent lameness, you should always be sure that the horse is in the right physical condition to perform the job he is doing. Some strategies for preventing such injuries could include letting horses get to know each other before turning them into a pasture together, or using protective leg gear when riding or competing and avoiding deep or muddy grounds.

Pet Talk is a service of the College of Veterinary Medicine & Biomedical Sciences, Texas A&M University. Stories can be viewed on the Web at vetmed.tamu.edu/pettalk.