FEBRUARY 5, 2014
Every day is Valentine's Day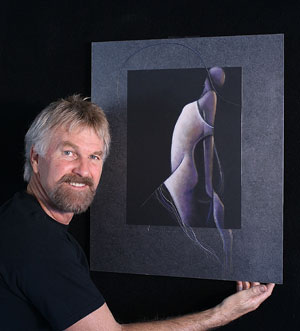 CAVE CREEK – Thirty years in the making, an anniversary celebrating one artist's singular vision will take place Feb. 15-16, 2014, at the Valentine Fine Arts Gallery ~ Studio in Cave Creek.

Local painter and sculptor Valentine is known as a master artist of the feminine spirit. The creation of his renowned Ladies Series began as an inspirational epiphany. In 1991, while he was painting his contemporary southwest landscapes near some potted calla lilies in his Prescott studio, he had a provocative experience in his mind's eye. It was that of a mysterious faceless beauty emerging from one of those flowers. From that moment Valentine felt inspired and compelled to begin the creation of his collection of striking female figurative images evoking the classic beautiful lines of the calla lily flower.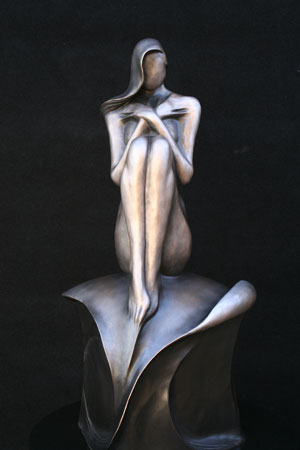 Valentine's dedication to that vision is leading him to his 30th anniversary as a professional artist. In honor of this milestone, he will host a celebration at his Cave Creek Gallery ~ Studio as part of his Annual Collectors Themed Event, Follow Your Dream, on February 15 and 16. Collectors attending from around the country will be treated to the unveiling of his Concerto Collection and Retrospective Exhibition. The first 100 will be presented with the annual Collector's gift. This year he is breaking with tradition and opening his gallery ~ studio to everyone who signs up. All will have the opportunity to be a winner of one of several artistic prizes.

See more of Valentine's work on his website at www.ValentineCollections.com. For more information and to make a reservation for the Follow Your Dream Annual Collectors Event, contact Sandy Hart, Gallery Director, at 480.488.6802.