FEBRUARY 5, 2014
AAS – DFC offers "The History of River Runners of the Grand Canyon" and "Rock Art Throughout the World"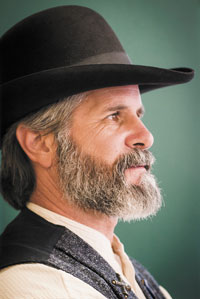 CAVE CREEK – Join the Arizona Archaeology Society – Desert Foothills Chapter (AAS – DFC) for an introduction to the fascinating history of the Grand Canyon and river-running on Feb. 12 at 7 p.m. presented by Todd Weber, a Living History presenter and educational guide. His specialties are patriots, explorers, and great adventures that occur in American history.

"The History of River Runners of the Grand Canyon" is a stimulating PowerPoint presentation with Weber taking us on a journey following a historical time line. One Hopi creation story says the Grand Canyon is a sipapu where the Hopi people emerged into the Fourth World. From this beginning, his presentation takes us through to the river-runners of today. Historically, another aspect of his presentation includes the John Wesley Powell expedition, ambitions of industrialists, and the Hydes (newlyweds) disappearance. Weber uncovers the centuries of history within this majestic canyon.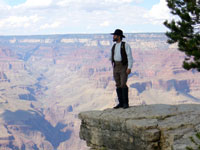 Jane Kolber, a renowned Rock Art recorder and researcher, presents "Rock Art Throughout the World" in a special engagement on Friday, Feb. 21 at 7 p.m. She received the prestigious Condor de los Andes Award at the International Federation of Rock Art Organization (IFRAO) 2012 Congress in Bolivia. This highly respected researcher was career art teacher for 30 years providing her with a unique perspective for rock art recording and observation. Additionally, Jane Kolber directed rock art classes for 20 years at Cochise Community College in Arizona, near her home in Bisbee.

The general public may attend an AAS–DFC meeting at no charge, except for the holiday party in December. The meetings are held on the second Wednesday of each month, September through May. Refreshments are available at 7 p.m. and the meeting begins at 7:30 p.m., usually ending prior to 9 p.m. The meetings are held in the community room at The Good Shepherd of the Hills Episcopal Church, 6502 Cave Creek Road (near the Dairy Queen). For more information visit www.azarchsoc.org/desertfoothills.