JANUARY 15, 2014
Cave Creek Museum hosts "Authors' Month" and "Valentine Party" children's program in February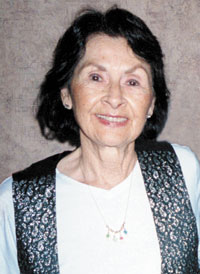 CAVE CREEK – Cave Creek Museum's popular "Authors' Month" returns in February! The Museum lined up an exciting roster of authors to speak each Saturday from 2 – 3 p.m. in the historic church, followed by a "meet and greet," book signing and refreshments inside the Museum until 3:30 p.m. The line-up includes: Patrick Grady, author of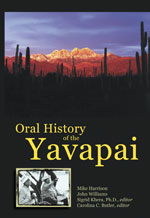 Cave Creek and Carefree on Sat., Feb. 1; Michael Sanford, author of Rock Springs Arizona History Series, on Sat., Feb. 8; Carolina Butler, author of Oral History of the Yavapai, on Sat., Feb. 15; and Grace Meeth, author of Letters from Home: The 1855 to 1913 Correspondence of a Colorado Pioneer, on Sat., Feb. 22. Admission is free.

The Museum is also hosting a special "Come to a Valentine Party" children's program from 1:30 – 3:30 p.m. on Sun., Feb. 9. The free, family-friendly Valentine's Day-themed event for kids and adults will feature historic Valentine's Day cards and include crafts and games geared towards the holiday and Arizona's birthday, which also falls on Feb. 14. Registration is requested since space is limited.

The Verde Valley Archaeology Center is also presenting a special lecture from 6 p.m. to 8 p.m. on Mon., Feb. 24 at the Museum. David Dove, principal investigator of Colorado's Champagne Springs Site, will discuss the Champagne Springs Ruins and Mitchell Springs Ruin Group, which were the largest aggregated villages in the Northern San Juan Region during the 10th and first half of the 11th centuries. The lecture is free, but reservations are required since seating is limited.

March is "Archaeology Month" and families and friends are also invited to attend the annual "Archaeology EXPO at Spur Cross" from 9 a.m. to 3 p.m. on Sat., March 1 at the Spur Cross Conservation Area. Cave Creek Museum is one of several participants in this event, which includes hikes to archaeological sites, booths, crafts, lectures, pottery and flint-knapping demonstrations and many hands-on children's activities. Hikes require water, a hat, sunscreen and appropriate hiking shoes.

Cave Creek Museum is located at 6140 Skyline Drive, in Cave Creek. Call 480-488-2764 or visit www.cavecreekmuseum.org.

?Author Carolina Butler (above) will be speaking and signing her book, author of Oral History of the Yavapai, on Sat., Feb. 15.