BY MARIELLE D. MARNE | JANUARY 15, 2014
Wills, taxes, probate administration, Hundman Law Offices handle it all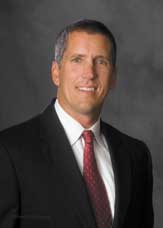 CAREFREE – The new year not only gives reason to reflect on 2013 but also to look forward. Are your financial affairs in order? Is your will current? Is the uncle who does your taxes still available? If no, you're in luck. James E. Hundman, of Hundman Law Offices, now offers his more than 25 years of experience in probate/estate administration, income tax return preparation and estate planning (wills, trusts, powers of attorney).

Jim and his wife Julie recently located from Illinois to be closer to their grown children, including Natasha Hundman, who works with Edward Jones. The father/daughter team often collaborates giving clients the combined expertise of two financial professionals.

Hundman finds this work gratifying. "I like putting people's minds at ease, helping them." What sets him apart is the level of personal service he can offer. "I can meet with people on the weekends, in the evening. I work around people's schedules." When Hundman is not working you may find him enjoying Arizona on the back of his Harley, hiking trails, mountain biking or playing golf.

Hundman wears many hats as an attorney, a certified financial planner, an accountant, and he urges those without a will/trust or with one that is dated to get in touch. Any time your situation changes, your financial and estate plan should be reviewed. Hundman offers a complimentary initial consultation. Some planning now helps avoid court costs, removes the burden from relatives and relieves stress from all involved. Isn't that the level of compassion you want to leave loved ones in the event of an untimely passing? And with a new office at Pima Norte (36600 N. Pima Rd. #301) opening by month's end, it cannot be more convenient to get your financial/estate affairs in order.

Phone Jim Hundman at 480-625-3134 or visit www.hundmanlaw.com for additional details.