BY LINDA BENTLEY | JANUARY 8, 2014
Class action suit against AARP alleges illegal insurance commissions
"Calling the commission a 'royalty' is merely a fiction created by defendants to further their illegal scheme"
GALVESTON, Texas – Two days before Christmas, Dr. John Milton Peacock and Robbie Cowan filed a class action lawsuit against AARP, formerly known as the American Association of Retired Persons, AARP Insurance Plan, UnitedHealth Group and UnitedHealthcare Insurance Company in U.S. District Court for the Southern District of Texas.

The plaintiffs, on behalf of a class of senior citizens and disabled individuals residing in Texas, are seeking to recoup millions of dollars, alleging they were fooled by deceptive practices and unlawful acts into paying artificially inflated insurance charges for Medicare supplemental health insurance policies so the defendants could use the inflated portion of the payment for the payment of insurance commissions to an unlicensed entity.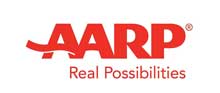 The complaint alleges, despite AARP's nonprofit status, it reaps substantial income through business partnerships with large insurance companies such as UnitedHealth Group and UnitedHealthcare Insurance Company in the form of commissions.

According to the complaint, defendants, together and through their respective subsidiaries, "have orchestrated an elaborate scheme where AARP, as the de facto agent of UnitedHealth, helps market, solicit, sell, and/or renew 'AARP-branded' Medicare supplement health insurance policies ('AARP Medigap') on behalf of UnitedHealth, and also collects and remits insurance premiums and generally administers the AARP Medigap program for UnitedHealth, in exchange for a 4.95 percent commission from each new policy or renewal."

The complaint states the defendants call the payment that goes from UnitedHealth to AARP a "royalty" for the use of AARP's intellectual property. However, it states they are hiding the fact that the payment to AARP is actually "a percentage of premium commission that is charged to unsuspecting seniors and the disabled in addition to their insurance premium paid to UnitedHealth for coverage."

It claims the motive to term the commission payment a "royalty" is two-fold – it allows AARP to avoid oversight by insurance regulators, and it allows AARP to avoid paying taxes on the income it generates through insurance sales.

Plaintiffs state, "Calling the commission a 'royalty' is merely a fiction created by defendants to further their illegal scheme."

The complaint details the unlawfulness of the acts first by pointing out they violate the Texas Insurance Code, whereas AARP, which is not a licensed insurance agent, regularly acts as the de facto agent to help market, solicit and sell AARP Medigap policies for UnitedHealth.

And, because AARP is not licensed as an insurance agent, the complaint asserts it may not collect a commission for marketing, soliciting or selling/renewing of AARP Medigap policies on behalf of UnitedHealth and UnitedHealth is precluded from paying such commissions to AARP.

Plaintiffs contend the end result of that false and deceptive business practice under the Texas Deceptive Trade Practices-Consumer Protection Act (DTPA) is consumers being charged an artificially inflated amount for insurance coverage, in violation of the DTPA.

The complaint points out similar Medigap policies offered without the "AARP brand" offer identical benefits, often at a lower cost, in part because those insurers do not secretly charge unlawful insurance agent commissions to consumers.

It said plaintiffs and other members of the class, had it not been for defendants' deceptive and unlawful acts, "would not have agreed to pay the 4.95 percent illegal insurance commission secretly charged on top of their insurance premiums," were injured by the actual loss of the 4.95 percent commission payment and paid more for AARP Medigap insurance.

If the matter is not resolved within 31 days from its filing, plaintiffs will amend the complaint to seek disgorgement of all ill-gotten gains and benefits or profits taken from individuals and businesses including all the proceeds, profits, income, interest and accessions thereto, including treble damages, as well as a temporary and permanent injunction against the defendants from engaging in the alleged unlawful practices described in the lawsuit, along with class certification.