BY LINDA BENTLEY | DECEMBER 31, 2013
Illegal aliens may now practice law in California
Both bills, as well as a host of other bills protecting illegal aliens residing in California, will go into effect Jan. 1, 2014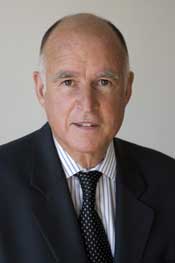 SACRAMENTO, Calif. – Back in October, California Gov. Jerry "Moonbeam" Brown (l) signed into law Assembly Bill 1024, amending Section 6064 of the Business and Professions Code, relating to attorneys.

The bill, drafted by Assemblywoman Lorena Gonzales (below), D-San Diego, and the California Latino Legislative Caucus, authorizes the California Supreme Court to "admit an applicant as an attorney at law in all the courts of the state, upon certification by the examining committee of the State Bar of California that the applicant has fulfilled the requirements for admission to practice law, as specified."

Section (b) states, "Upon certification by the examining committee that an applicant who is not lawfully present in the United States has fulfilled the requirements for admission to practice law, the Supreme Court may admit that applicant as an attorney at law in all the courts of this state and may direct an order to be entered upon its records to that effect. A certificate of admission thereupon shall be given to the applicant by the clerk of the court."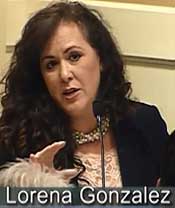 Brown also signed into law AB 1159, which was also authored by Gonzales.

This bill makes it a violation of specified provisions of law relating to the unauthorized practice of law for any person who is not an attorney to literally translate from English into another language the phrases "notary public," "notary," "licensed," "attorney," "lawyer," or any other terms that imply that the person is an attorney. The bill also prescribes penalties, not to exceed $1,000 per day for each violation, for a person who violates these provisions.

Both bills, as well as a host of other bills protecting illegal aliens residing in California, including AB 4, known as the "Trust Act" by Assemblyman Tom Ammiano, D-San Francisco, which prohibits a law enforcement official from detaining an individual on the basis of a United States Immigration and Customs Enforcement hold after that individual becomes eligible for release from custody, unless specified conditions are met, will go into effect Jan. 1, 2014.